The Kanto region includes the Greater Tokyo Area and encompasses seven prefectures: Gunma, Tochigi, Ibaraki, Saitama, Tokyo, Chiba, and Kanagawa.
Filter
All
Places
Experiences
Accommodation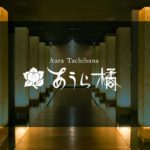 Located just minutes from Hakone Yumoto Station, Aura Tachibana houses large public indoor and outdoor hot spring baths.  They also have private open-air baths on the roof.  The baths, coupled with an incredible view of the hillside scenery, provide the ultimate spot for rest and relaxation. Aura Tachibana is well known for its Japanese-style dinner and breakfast.  They…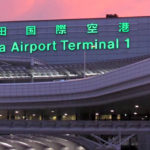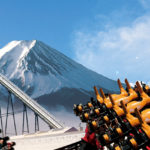 Fuji-Q Highland is not only Japan's most scenic amusement park (the views of nearby Mount Fuji are stunning on clear days) but also the most thrilling. All of the three main roller coasters set records when they were built: Fujiyama was the world's tallest when built 1996, and it still ranks an impressive 8th; Dodonpa…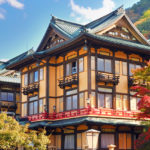 Since 1878, the Fujiya Hotel has been renowned globally as one of the most classical resort hotels in Japan. With a reputation for incomparable hospitality and service, the Fujiya Hotel has drawn many dignitaries and celebrities from all over the world. The Fujiya Hotel now accommodates a maximum of 300 guests in 146 Western-style guest…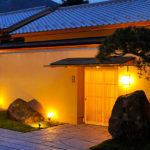 This exclusive Hakone ryokan has a great reputation, blending modern comforts with traditional Japanese ryokan aesthetics and service. It is a member of Relais & Chateaux, a French federation of independent luxury properties. Unapologetically expensive, the Gora Kadan is the premier choice in Hakone for a luxurious ryokan stay and whether as a base for…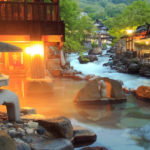 Gunma is a landlocked prefecture in the Kanto Region, famous for its many popular hot springs and scenic beauty. Among Gunma's best known hot spring resorts are Kusatsu Onsen and Ikaho Onsen.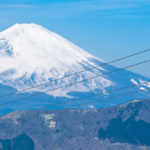 The traditional route around the Hakone area officially starts in Hakone-Yumoto, from where the narrow-gauge Hakone-Tozan train switchbacks up forested hills to the resort town of Gōra. For the best views and thinnest crowds, we recommend an early start from Gōra by funicular railway, which takes you to the cable car station. The cable car…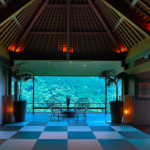 Perched on the steep slope of the Haya River Valley, the luxury ryokan Hakone Ginyu features breathtaking views of the unspoiled Hakone Mountains. Huge windows opening on to the lushly forested ravine, private open-air hot springs in every room, and impeccable service make the Ginyu one of Hakone's – and indeed, Japan's – finest ryokan….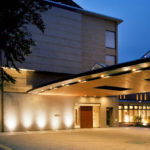 The most luxurious western hotel in Hakone, the Hyatt Regency offers its guests very spacious, tastefully decorated rooms with beautiful views of the surrounding mountains. The Japanese hot-spring baths, excellent in-house restaurants and complimentary drinks served during happy hour create a relaxing resort atmosphere.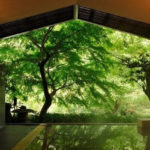 KAI Hakone is a modern-style Japanese resort ryokan with tatami-matted rooms, although there are western-style room options too. The rooms are designed to provide a peaceful retreat with modern comforts. The highlights are the traditional kaiseki cuisine featuring local Hakone dishes and the indoor/ outdoor baths with one wall open to the view of the…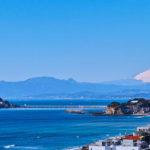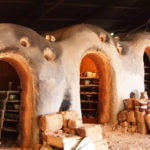 Mashiko is located in the southeastern part of Tochigi, and it falls in the Prefectural Nature Park which spreads across the northern reaches of the Kanto Plain. The town is known throughout Japan and the world as a production centre of pottery. The origin of Mashiko ceramics can be traced to the middle of the…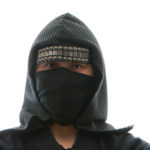 Renowned worldwide as masters of stealth combat, Ninja are a staple of martial arts movies and comics but also a very real part of Japanese history. Although there is no doubt that they trained and practiced as covert warriors in feudal Japan, Ninja also fulfilled other important roles as spies, inspectors and advisors. There remains…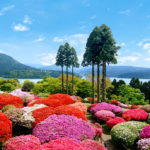 Odakyu Hotel de Yama is nestled on the shores of Lake Ashi, with superb views of Mt Fuji from the extensive gardens. Mt Fuji is one of those iconic images but regular visitors to Japan will tell you that it often becomes shrouded in cloud. The view is usually clearest in the early morning; staying…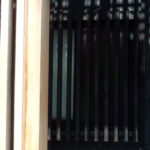 Located just a short ride from the Hakone Yumoto station, this cozy small ryokan has only nine rooms, each named after a colour, which is then used for part of the interior of each room. The décor is traditional Japanese and pleasant, making your stay as relaxing as possible. The rooms have futon beds –…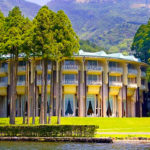 Surrounded by the rich natural beauty of Hakone, the Hakone Prince Hotel provides stunning views of both Mount Fuji and Lake Ashi. In addition to indoor and outdoor hot springs baths, the hotel boasts a summer season swimming pool and a winter season skating rink, as well as tennis courts and numerous other facilities. The…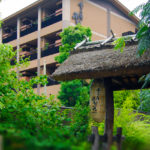 Setsugetsuka is conveniently located in front of Gora Station and all rooms have private open-air baths with fantastic views of Mount Hakone. The Ryokan has a variety of hot spring baths, both indoor, outdoor and on your room's balcony! Very popular with domestic tourists, it's a wonderful place to take a break in the Japanese…