Filter
Region:

Select...

All
Central Honshu
Hokkaido
Kansai
Kanto
Kyoto
Kyushu
Northern Honshu
Okinawa
Shikoku
Throughout Japan
Tokyo
Western Honshu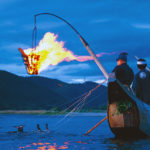 An historic city, Gifu is known as the 'belly button of Japan' due to its central location. Best known for the famous cormorant fishing which takes place on the Nagara river from May to October, other highlights include a reconstructed castle perched high atop Mt Kinka, one of Japan's largest Great Buddhas and some very…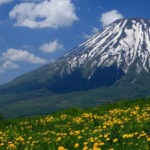 The northernmost of Japan's main islands, Hokkaido is still thought of as frontier country. Much like the Wild West, Hokkaido conjures up images of cowboys, wilderness, and far horizons, but bills itself as the Far North, with deep winter snows and arctic references in Sapporo's shopping districts. This unique culture is also defined by the…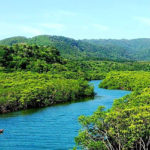 An island in the Yaeyama district of south western Okinawa, Iriomote is Okinawa's second largest island. Largely undeveloped, nearly 90 percent of the island is covered by dense jungle and mangrove forests, much of which makes up the Iriomote National Park, the southernmost of Japan's national parks. Iriomote's attractions are based around tours to Iriomote's…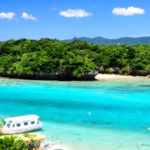 Ishigaki is the main island of the Yaeyama island group in south western Okinawa. The island offers several pleasant beaches and has good snorkeling and diving in the surrounding coral reefs. Snorkeling can be enjoyed at nearly every beach on the island, while diving is usually arranged through one of the many dive shops. For…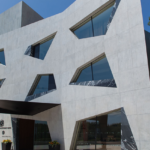 A property as stunning as it is exclusive, the Keyforest Hotel Hokuto acts as the crown jewel of the Kobuchizawa Art Village. With its six carefully-designed rooms, friendly international staff, private spa and intimate dining spaces, guests are sure to enjoy a highly personal experience. Though still relatively unknown to international tourists, the Art Village…
Type: nature
|
Category:
Central Honshu
|
Tags:
art
,
benesse house
,
boutique hotel
,
Haring
,
Hiking
,
hokuto
,
hotel
,
Keith Haring
,
keyforest
,
kobuchizawa
,
nature
,
Rural
,
yamanashi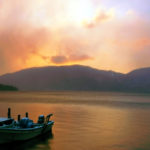 A short drive behind the town of Nikko proper the Nikkō national park begins, at the heart of which is Lake Chūzenji. Formed when the now extinct Mount Nantai last erupted, the lake area is refreshingly cool in the summer, and once acted as a summer residence for foreign embassies to Tokyo. There are walking…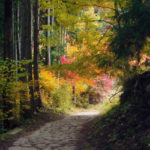 In the Edo Period (1603 – 1867), a trade route was developed between Edo (Tokyo) the new capital and Kyoto, the former capital. This route was known as the Nakasendo, the 'Way through Mountains' and today much of the original route remains and is a popular place to hike; either in its entirety or –…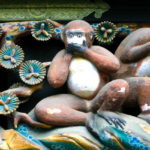 Nikkō is best known for its spectacular shrines and temples built during the Tokugawa Shogunate, particularly the Tosho-gu Shrine, which is dedicated to Tokugawa Ieyasu himself. Unlike the more austere shrines in other regions, the Nikko shrines are heavily carved and brightly decorated, and bear a particularly famous painting of a sleeping cat, as well…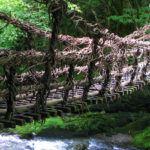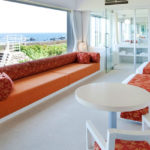 Located on the southeastern tip of Kochi Prefecture, in the city of Muroto. Utoco Auberge & Spa is the first residential facility of its kind. It combines deep seawater, naturally filtered over many years, with the beautiful nature and rich coastal environment of Muroto. Guests can experience various kinds of ocean therapy in this artistic…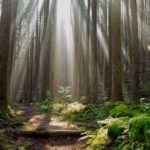 Wakayama is a large prefecture in the southern Kansai region. Its best known tourist attractions are Mount Koya and the Kumano Kodo Pilgrimage trail.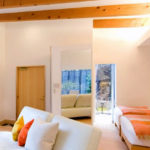 Situated in the forest of Tsukahara highland, Yufuin, Forest Inn Born is an intimate inn comprising only 3 rooms. The rooms are a stylish blend of Japanese and Western design, and there are onsen baths are available for your relaxation. The food served is fresh and seasonal, and great attention is paid to the aesthetics…