Two thirds of Japan is covered in mountains. In November, rain turns to snow which settles on alpine slopes from Hokkaido to Honshu's Alps, and in the winter months, Japan boasts some of the best skiing and snowboarding locations in the world.
Host to the 1998 Nagano Winter Olympics, the mountains around Hakuba, Shiga Kogen and Nozawa Onsen are dotted with ski resorts, popular with skiers and snowboarders alike. Slopes range from the gentle to the exciting, with off-piste skiing and snowboarding for the truly experienced and adventurous.
Hokkaido, the most northerly and coldest of Japan's main islands, is renowned for its powder snow, and the volcanic peaks have enough variety to satisfy skiers or snowboarders of all levels and abilities.
Filter
Region:

Select...

All
Central Honshu
Hokkaido
Kansai
Kanto
Kyoto
Kyushu
Northern Honshu
Okinawa
Shikoku
Throughout Japan
Tokyo
Western Honshu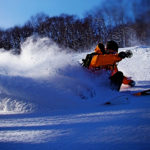 Not far from Tokyo and Kyoto on Japan's main island of Honshu, the steep slopes of the Japan Alps are blessed with heavy snow falls due to the wet air moving off the Sea of Japan. Although Hokkaido's ski slopes are more famous for powder snow, there is plenty to be had without leaving Honshu….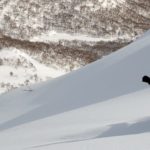 Hokkaido, Japan's northernmost major island, has both climate and mountains to rival Canada's more famous ski slopes. Nestled in the very center of Hokkaido, the town of Furano is surrounded by mountains and has a six-month season lasting from late November to early May. Long time host to ski and snowboard world cups, Furano is…