UK & Sales Team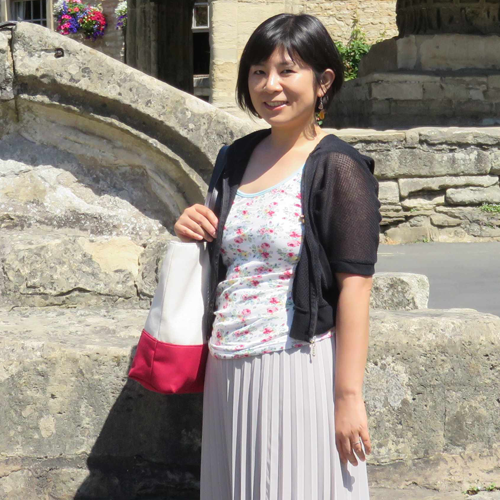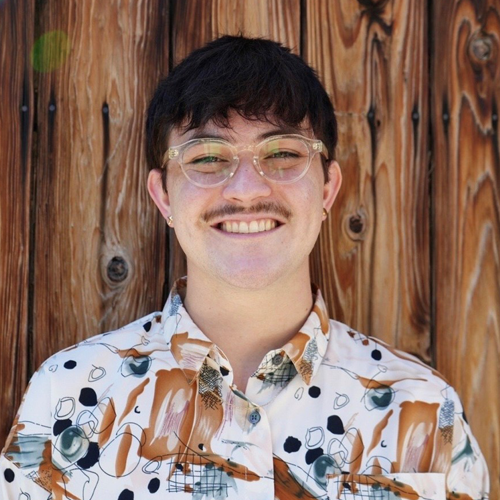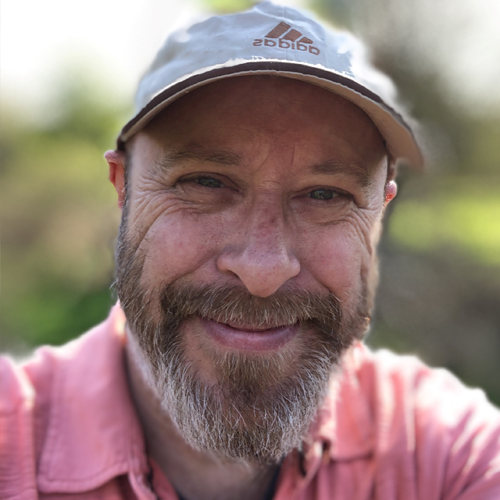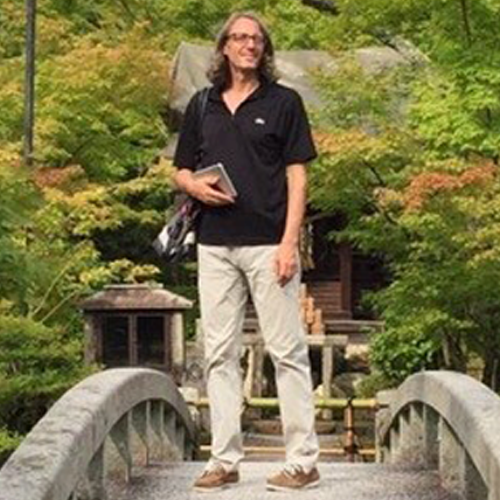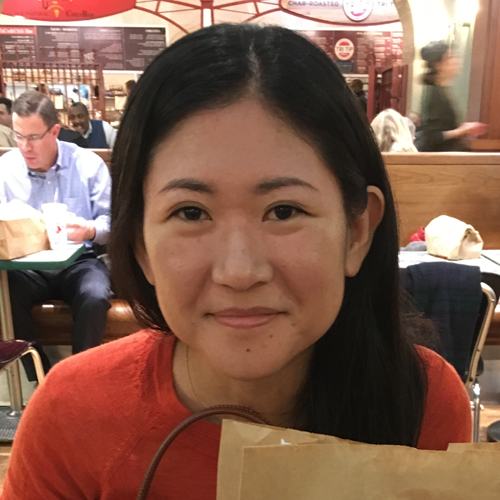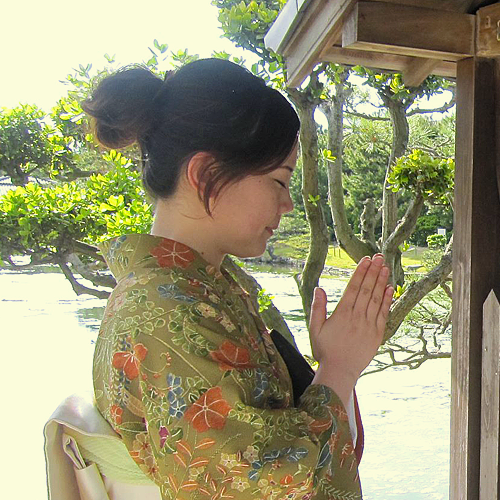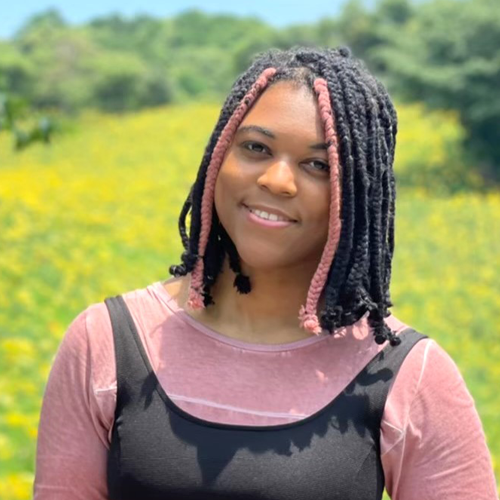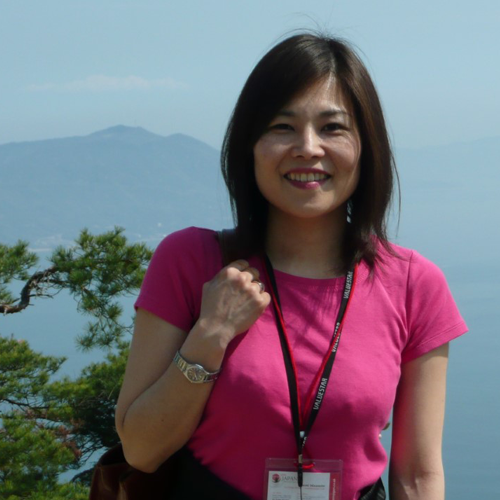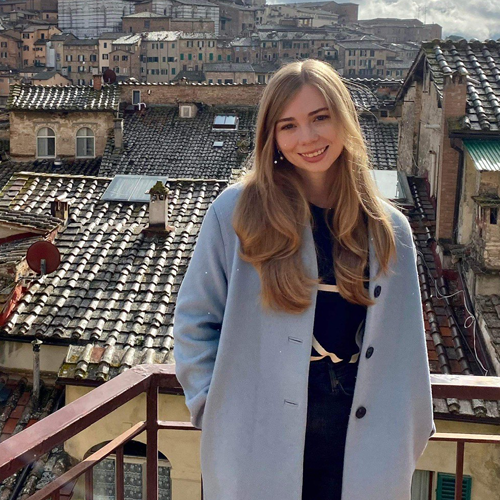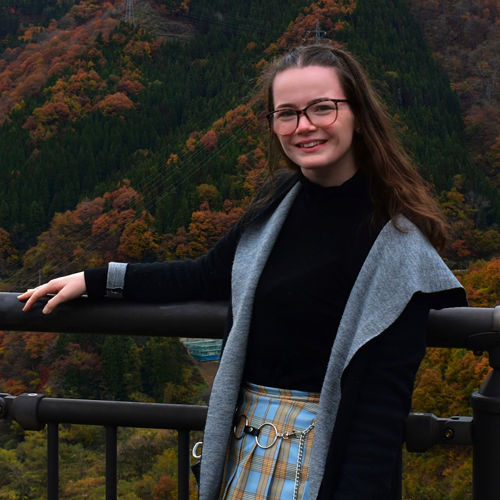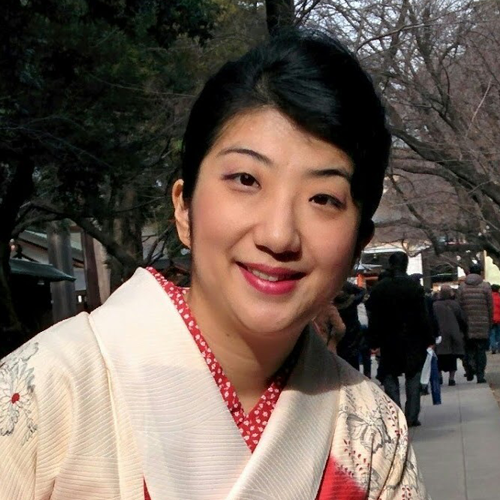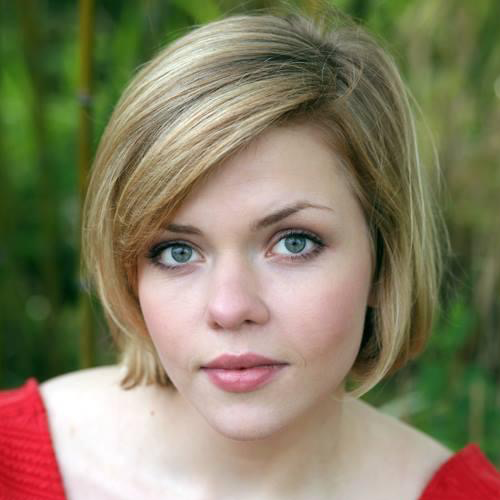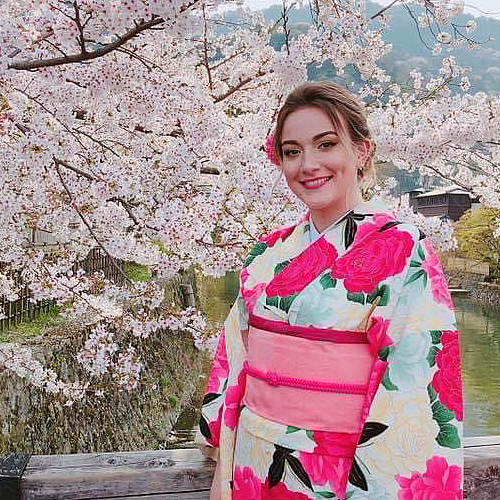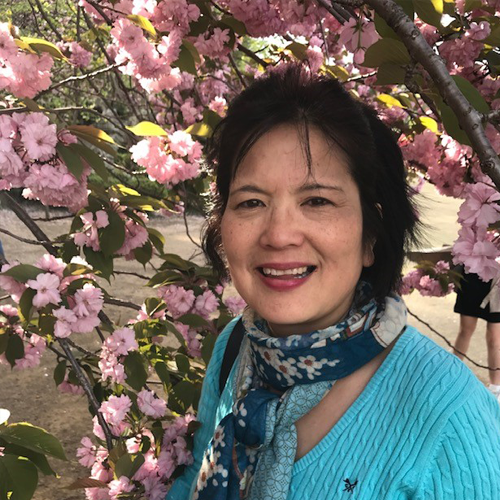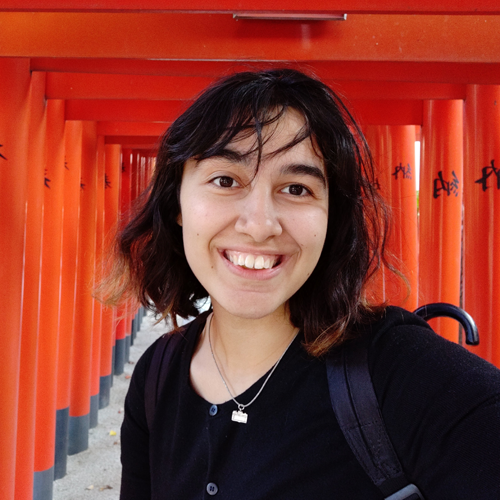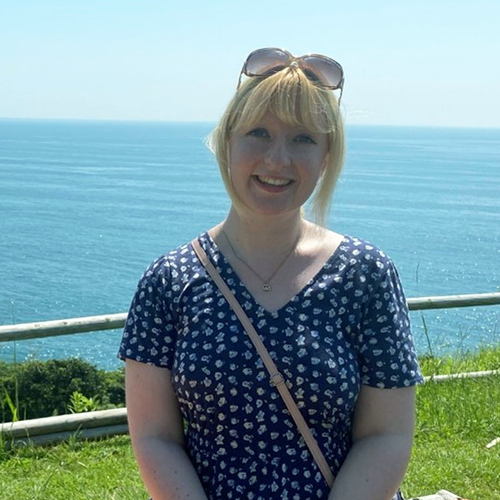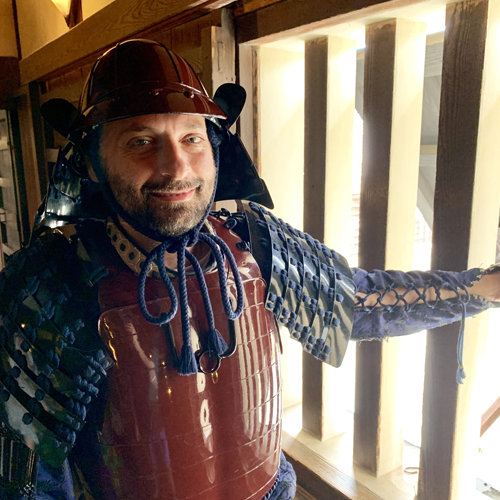 Managing Director
David
Many people are surprised to learn I studied mathematics at university before going to Japan to learn Japanese. They say it seems like a total change of direction.
Travel became a passion at university and I had always wanted to learn a language 'properly'. I found Japanese to be very logical and the 'kanji' characters give the language another dimension which is not possible in European languages.
Seventeen years on, it is always a thrill to go back and I love that my job allows me to do that at least four times a year. It has been especially rewarding to show others the exotic culture, tradition and sheer excitement of Japan. I am always reminded of my amazement and bewilderment when I first arrived. I really look forward to helping you plan your trip and possibly escorting you on a tour.
If I were pushed to choose a favourite place in Japan it would probably be Mount Aso. I think the thrill of seeing an active volcano is easy to understand coming from somewhere where it is so foreign. Yet the awesome panoramic views of the caldera and the mountains beyond simply take your breath away.
My favourite Japanese experience is the outdoor hot springs. There is nothing to compare with dipping in and out of these pools surrounded by the bracing air and Japanese garden complete with bonsai trees. I have been known to spend hours there (when I am not a group escort!).
When it comes to food, sashimi (raw fish) has got to be the best of Japanese cuisine although sukiyaki (a kind of sweet soy sauce flavour beef hotpot) is hard to beat in the winter. I have to admit it took a while for me to like sashimi but now I love the simplicity, freshness and vividness of the flavours.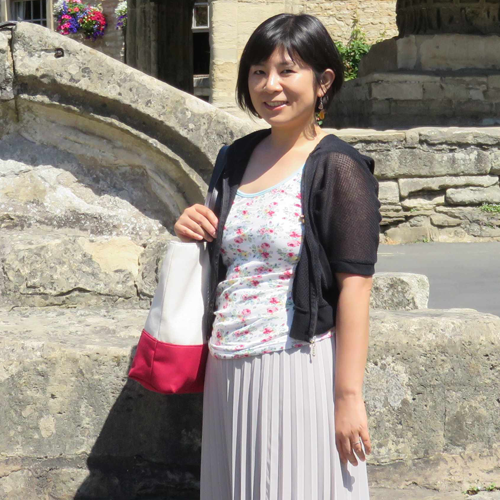 Product Assistant
Maki
I am from Ibaraki prefecture, located in the Kanto Region, northeast of Tokyo along the Pacific coast. Although Ibaraki is not a major tourist spot it is known as a region rich in nature such as the sea, rivers, lakes and mountains.
In Mito, the Prefectural capital, there is Kairakuen Garden, which is considered one of Japan's three most beautiful gardens and is particularly famed for plum trees. But Ibaraki is most famous for natto (fermented soybeans), one of Japan's traditional foods and famously challenging for foreign palates!
I've always been fascinated by other countries and cultures and lived in Australia for a few years before moving to the UK. Living abroad made me realise what a beautiful and unique country Japan is and appreciate my home country. There are so many things to see and do in Japan!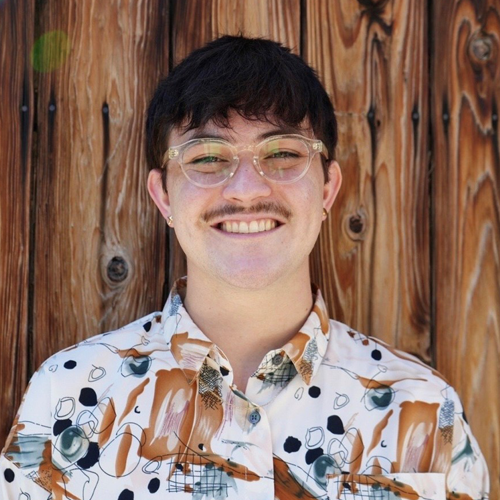 Japan Specialist
Samu
Growing up as a cross-cultural kid with American and Mexican roots, I always had a fascination with discovering the differences between cultures and learning about how diverse our world is. Japan stood out, as it enticed me with a culture so different from my own yet so complex and connected to its natural roots.
I earned my BSFS in East Asian Regional and Comparative Studies at Georgetown University in Washington, D.C., where I delved into an immersion of Japanese language, society, and culture. I also took the opportunity to do a year abroad at ICU in Tokyo, and the friendships and experiences I gained necessitated my return to Japan. After working for 5 years in Hiroshima on the JET Programme, I moved to Iiyama in Nagano Prefecture, a winter wonderland graced with sloping mountains and abounding natural sights.
Rural life in Japan has given me a perspective into Japan through driving; don't get me wrong, Japanese trains are innovative and convenient, but having a car in Japan gave me the chance to explore harder to reach locations, like the panoramic Motonosumi Shrine in Yamaguchi, the expansive, otherworldly Hiraodai Plateau in Fukuoka, and the monumental Kiyotsu Gorge Tunnel in Niigata.
While Japan is infamous for its extravagantly-priced fruits, my recommendation is the variety of unique citrus fruits that are available here: sudachi, kabosu, shikuwasa, hassaku, and the more famous yuzu are all worth a try, each with distinct flavor profiles that suit a variety of savory dishes, like somen, or sweets, like daifuku. As an aficionado of umeshu, or Japanese plum wine, I also recommend sampling a few different kinds while in Japan (I have even learned how to make my own)!
Having visited more than 30 Japanese prefectures, I will gladly share what I know and promise you the experience of a unique and unforgettable adventure in this picturesque country.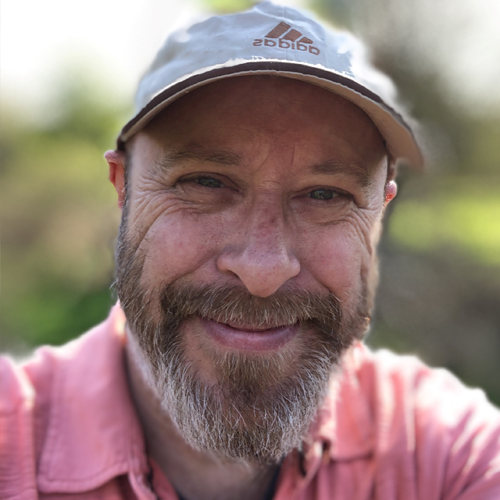 UK Sales Director
Robin
I returned to the UK in 2007 after spending close to 16 years living and teaching English in the city of Gifu in central Japan. I joined Into Japan Specialist Tours on my return and now have over 30 years' experience of this fascinating country, so you're in safe hands!
Having spent so much of my life living there or travelling back every year, I'm now happy to be able to share my knowledge and love of Japan with our clients.
There are so many amazing places to visit and experiences to have while in Japan. I love the happy coexistence of the very traditional and the very modern and both the cities and rural areas have so much to offer visitors.
Foodwise, I pretty much love it all and encourage you to try as much as possible and to be adventurous in Japan – make the most of your time there!
I look forward to talking to you and helping you plan the trip of a lifetime!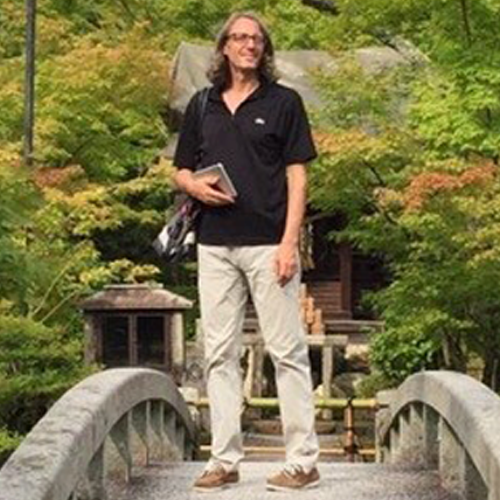 European Sales Director
Guillaume
I worked for several years as journalist specialising in the Middle East and Asia and was editor of magazines specializing in health and Asia. I've also been a tour guide for French travel agencies.
I'm now based in the Oxford office and I do my best to help the European clients and travel agents.
Here are some experiences in Japan I recommend: biking in the isolated Amakusa islands, western Kyushu; hiking in the Shiretoko peninsula in Hokkaido (but be careful of the bears!) and walking in the peaceful atmosphere in Hagi, southern Honshu.
My favourite foods are the Japanese gyoza, the vegan meals in the temples of Koyasan sacred mountain, and the aboriginal rice served in some Taiwanese restaurants in Japan.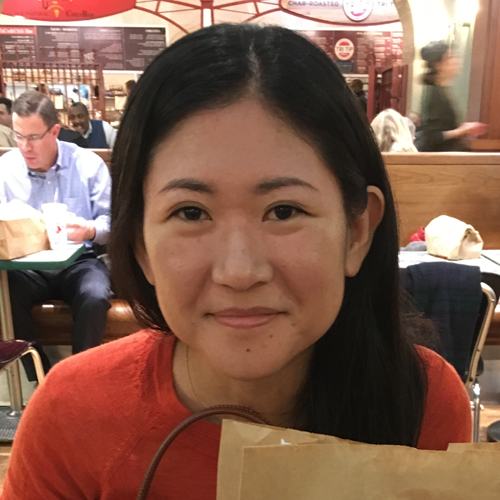 Japan Specialist & Guide Manager
Yuko
I am Yuko from Fukuoka which is in the north of Kyushu Island. I worked in the UK office from 2003 until 2012. Before that, I had worked at a travel agency in Japan for 3 years, as a tour coordinator, tour conductor and doing counter sales as well.
The reason I came to the UK was to study English and Accounting. I realised when I started living abroad that Japan has a unique culture and I like it very much. I like travelling to experience different cultures and eating traditional food. I would like to recommend you all to visit Japan to experience Japanese culture and to eat excellent Japanese food, such as Sushi, Sukiyaki, Japanese hot pots and Ramen!!
There is a popular and well known ramen in Fukuoka called Tonkotsu ramen. If you ever have a chance to visit Fukuoka, you should try it!
I moved to New Delhi in 2022 and since that time, I have been working on sales as well as continuing to help the Tokyo office too. I am happy to make unique and special itineraries for you!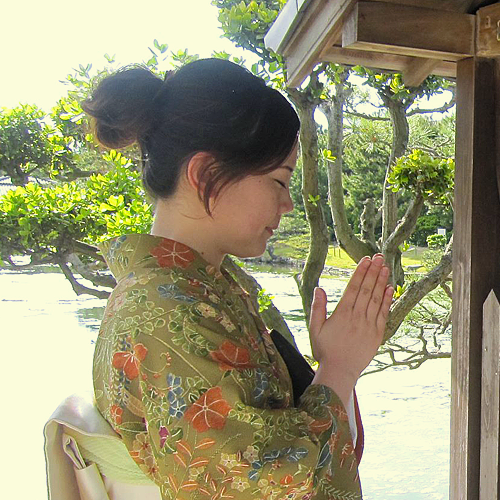 Accounts Wizard
Nao
I was born in Wakayama Prefecture but have been living in the UK for more than 10 years now. I have been working at Into Japan for many years, doing the accounts.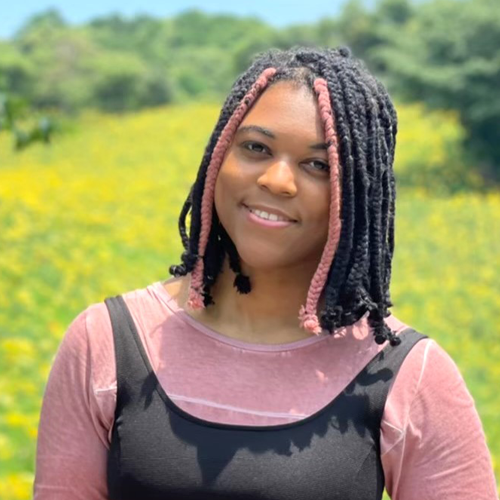 Japan Specialist
Ama
There's definitely something about Japan that appeals to the imagination in a very intense way. I taught English in Shizuoka for five years, during which I caught the wanderlust and visited over 34 prefectures. I'm still just as fascinated by Japan now as I was when I first arrived.
Though the list of my favourite places in Japan is exhaustive, some highlights would have to be Shikoku, Hakone, Hokkaido, and Izu. The gorgeous islands off Shikoku, with their warm residents, captivating art and breathtaking views have me coming back again and again. The thrill of the ropeway, the might of the sulphur pits and the majesty of Mt. Fuji make Hakone a must-see place. I am slightly obsessed with snow, so Hokkaido is basically utopia for me in winter – but the lavender in summer, delicious miso ramen and intriguing Ainu culture make me want to travel there year-round to uncover more secrets. Izu is a relative tropical paradise, where I learnt the joys of snorkelling in crystal clear waters surrounded by marine life.
I love visiting shrines and temples. Each one is unique, from the biggest and most extravagant to the tiniest ones in the middle of nowhere. The delicate way that nature is incorporated, the dedication to tradition from those working there, the workmanship you can admire in the architecture, and the gentle peace you feel when you're there all make visiting them a sort of addiction of mine. Whenever I go, I usually get a goshuin (a stamp covered in beautiful calligraphy) which is made as a sort of ritual and proof of your visit. I have currently filled over ten goshuin-cho (stamp books).
Japan has so much to offer, I could travel it for decades and still not have my fill. I want to use everything I've learnt to help others experience the sheer beauty and wonder for themselves!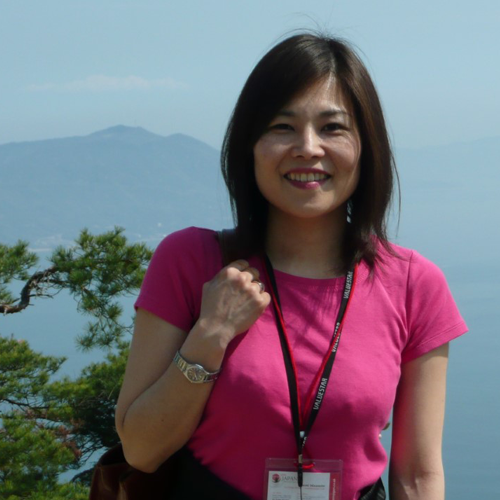 US Sales Director
Naomi
I'm originally from Japan, and after living in a few countries in Europe over 20 years, I've now settled down in America.
I have been working for Into Japan as a VIP tour escort as well as designing specialist travel arrangements.
I enjoy providing unique experiences that take our clients into the culture, cuisine and artistry of Japan.
From accompanying keynote speakers to an International Electricity Summit, to organising a well-known fashion designer's new perfume press conference in Tokyo, and a private cycling tour for the CEO and board of a well-known international company around the little visited Northern coast of Honshu.
I LOVE meeting and accompanying our guests from all over the world. Some of the highlights of my organising and accompanying experiences are, being part of a team engaged to provide the accommodation and local support for a classic car rally, taking 4 weeks and travelling the length of Japan. There were 50 classic cars, 100 drivers including several CEO's of top companies, and around 20 support staff including mechanics and medics.
During the Rugby World Cup, I escorted a group of England and Wales fans led by a BBC TV Sports presenter, around Japan.  I also accompanied a well-known British popstar and his family to the final.
I like making once-in-a-lifetime memories for our guests and seeing their happy, smiling faces during their time in Japan!
.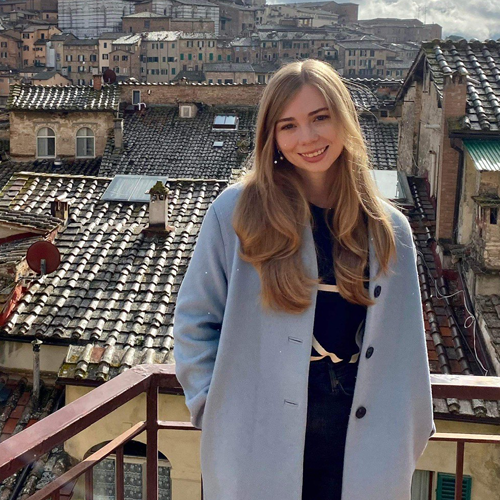 Japan Specialist
Emily
I have always had an interest in Japanese culture, but my desire to immerse myself in the language and learn more about the culture came through friendship.
After getting to know the Japanese exchange student at my small high school in upstate New York, I decided to study abroad as well. I spent my junior year at a high school in Osaka, living with a host family and regularly participating in community events. Keen to return, I managed to squeeze in another year and a half at Nihon University in Shizuoka Prefecture and Nagasaki University of Foreign Studies, before receiving my BA in Japanese Studies at Binghamton University. In 2018, I came to the UK to further my studies with an MA in Translation from the University of London SOAS.
Although I have been fortunate enough to see a lot of Japan, my heart belongs to Shizuoka Prefecture and the Izu Peninsula. As a nature lover, the Izu Peninsula has it all—towering mountains, lofty forests, hidden waterfalls, sprawling rice terraces and tea farms, pristine white sand beaches, and quaint hot spring towns.
Having had such a transformative experience, I always get so excited when someone tells me they are planning a trip to Japan! Whether you're after a fast-paced tour of bustling Tokyo or a relaxing holiday in the remote onsens of northern Japan, I look forward to helping design the perfect trip for you.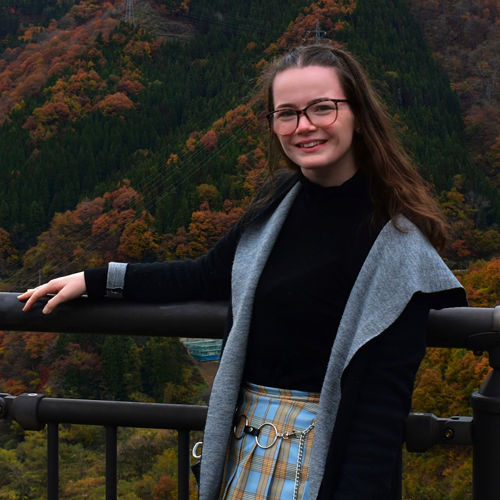 Japan Specialist
Haley
Always fascinated by languages, I took the dive and began learning Japanese through the Japanese Studies course at Oxford Brookes University.
During my studies I spent a year studying at Ryukoku University in Kyoto, where from the university windows you can see the iconic red torii gates of Fushimi Inari Taisha winding up Mt. Inari. Upon returning to England to finish my final year at university, I realised my new goal: to move back to Japan.
Though I am now located in Nagoya, one of Japan's largest cities, my favourite area of Japan is the neighbouring Shizuoka Prefecture. From Mt. Fuji and lush tea fields in the north, to onsen towns and sandy beaches with clear waters on the Izu Peninsula, Shizuoka Prefecture is truly a place of scenic grandeur.
As a vegetarian, I highly recommend Shojin Ryori – traditional Buddhist cuisine. Celebrating tofu and fresh, seasonal vegetables, Shojin Ryori balances sweet, salty, sour, bitter, and savoury flavours perfectly.
With so much to offer, Japan is the perfect travel destination, and I am excited to create the trip of a lifetime for you.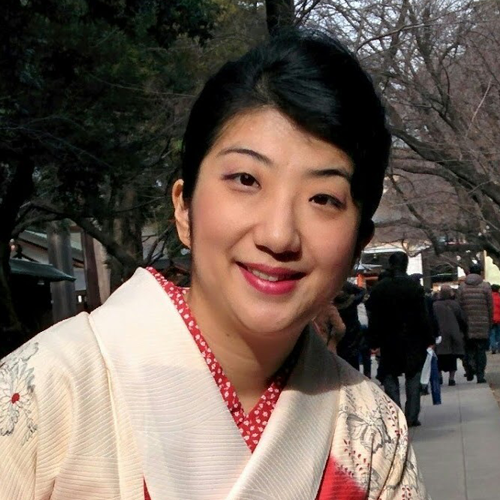 Japan Specialist
Akiko
I was born in Tokyo and I grew up in Fukui prefecture. When I was 18 years old I came back to live in Tokyo. Also I could say my roots are from islands because my grandfather was from the Noto Peninsula and grandmother was from the Oki islands.
I like art very much and my hobby is painting. I studied art and Italian in Italy, then returned to Japan to take the travel qualifications required to start a career in the travel industry. I now feel lucky to be able to work in an international company. I respect the cultures and traditions of all countries and it is my pleasure to help our clients learn more about Japanese culture and traditions.
I moved back to Italy in 2023 and now work in the Sales team.
We are waiting for you in Japan and we hope you have a great experience in Japan!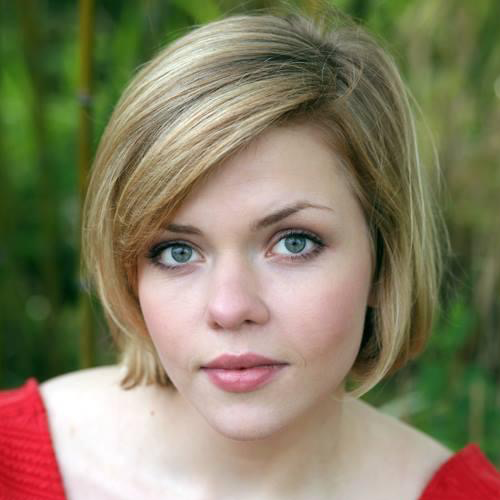 Japan Specialist
Hanna
I've been inexplicably drawn to Japan from a young age, and it's been prevalent in my life ever since
My first in-depth experience of the country as an exchange student at the age of 15, attending high school and living with a host family for a year in Osaka, only served to strengthen my fascination and passion, which is why I decided to make Japan my subject of study. Through completing a B.A. in East Asia at Hamburg University and an MSc in Japanese Studies at the University of Oxford I became an expert on all things Japan, had the chance to study at Osaka City University for a year, and could satisfy my curiosity through becoming fluent in the language, studying ancient Japanese texts and focusing on gender issues in contemporary Japanese society in particular.
Equipped with this expert knowledge, I'm excited to send you off on your journey to experience the beauty of Japan and the kindness of Japanese people yourselves. It can truly be a transformative experience and I wish I could go back and take it all in again for the first time. That being said, there is always something new and exciting to discover on each new visit to Japan, so it really never gets old.
There's so much to love about Japan but having spent a lot of time living there, I absolutely love the Kansai region. Whether it's the vibrant bustle of Osaka, the rich heritage of Kyoto or the serene nature of Wakayama – there truly is so much discover. Personally, I would recommend taking advantage of uniquely Japanese experiences like visiting shrines and temples or taking in a traditional art performance like Kabuki or a Musical by the Takarazuka Revue. Above all else, staying at a ryokan – a traditional Japanese hotel – where you can enjoy fantastic Japanese food and a long soak in the outdoor Onsen (hot spring) – just believe me, it's divine – is a must.
I'm excited to help you design the perfect experience of Japan in my role at Into Japan, making sure that it's uniquely tailored towards you and your personal interests. If you don't know what you want at all yet, simply leave it up to me to design an exciting route for you packed with diverse and unique experiences.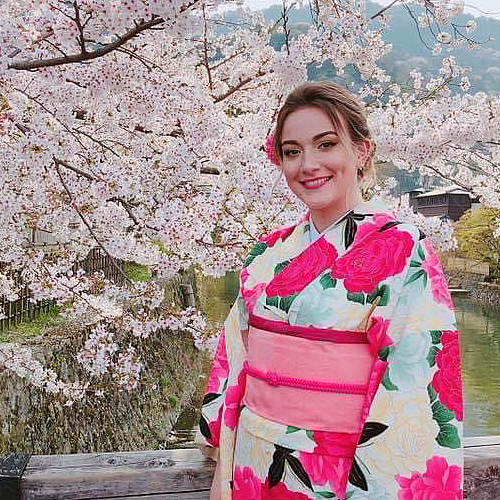 Sales Team Manager
Lucy
People always ask me: 'Why Japan?', and I never really know where to start. Honestly, I can't think of anything else I'd rather let consume my life in the way I have this marvellous country. Perhaps my intrigue began as a young girl when some Japanese high school students came to my school to teach us origami and calligraphy (upon entering the Into Japan team I discovered this was in fact set up by our Managing Director, David, years ago).
Aged 15 I decided it was time to put my self-taught Japanese basics and my massive curiosity in the country to good use, and I set my sights on a degree in Japanese at Oxford Brookes University, in my hometown.
During my studies at OBU I spent a year studying at Kyoto University of Foreign Studies. I can't begin to convey the captivating charm of this city – 17 UNESCO World Heritage Sites, wonderfully warm people, history and culture to be found in every nook of the city, and a wicked Kansai flair. I consider Kyoto my other home, which is handy as it's a must-see location for first-time visitors to Japan!
Through my role here I enjoy using my first-hand experience to craft a trip not only to showcase the best of Japan, but to suit exactly what you are looking for – and suggest things you might not have even thought of! Whether you are taking a once-in-a-lifetime trip, or simply visiting out of intrigue, I can absolutely guarantee that the magic of Japan will change your life.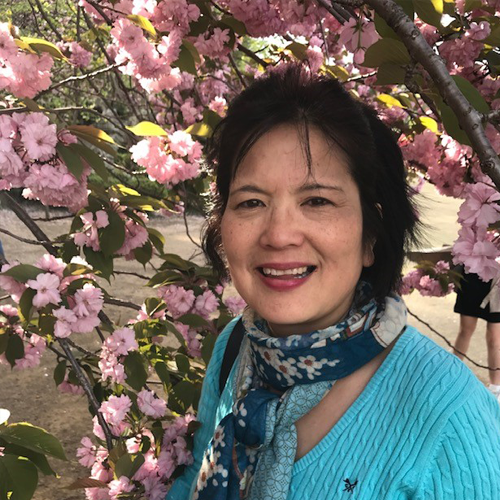 Japan Specialist
Sanae
Japan is my home country; I was born and raised in Tokyo. Even though I have lived in the UK for almost 20 years, I am still biased towards Japan, especially when cheering on any sports, while my husband and children support British teams.
My interest in travelling started in childhood when I went with my family on different holiday trips. I still remember the day I took an airplane for the first time, flying down to Okinawa, one of the sub-tropical islands of Japan. This interest developed further once I started working for an airline and I had many great opportunities to travel to different countries. I have always enjoyed seeing the famous landmarks and scenery, meeting with local people, experiencing their culture, eating local food and these experiences have really enriched my life.
As I spend more time living away from home, I realise that I appreciate my own culture, its customs, sceneries and cuisines even more. What I miss the most from Japan are onsen, natural hot springs! When I can soak in an open-air bath in beautiful surroundings, "Wow!" that's the time I feel so delighted to be back home!
Regarding Japanese food, even though sushi is now seen all over the world these days, I have never been attracted to eating sushi anywhere across the globe except in Japan. I always look forward to eating genuine sushi at a sushi restaurant counter back in Japan, picking up each piece straight after a chef has freshly made it and put it down in front of me to delight. Then I feel so satisfied as I bite into another delicious piece of sushi!
I will be delighted to share this beautiful country with you.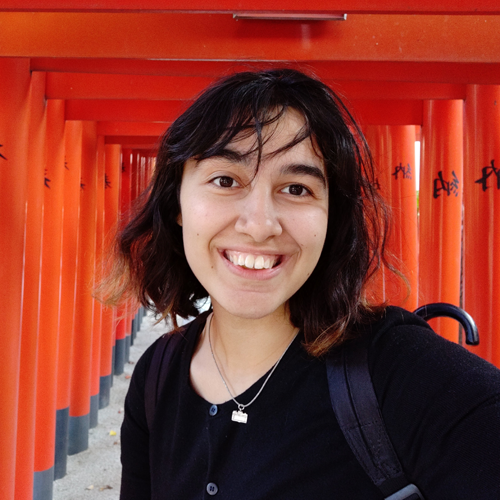 Product Manager
Alia
From a small town in North Yorkshire, I moved to a small town in Hiroshima where I lived for three years as an English teacher on the JET Programme. Learning Japanese and travelling Japan changed my life, and after returning to the UK in October 2021 I knew I wanted to stay in touch with the culture.
After studying Philosophy at Cambridge, and a masters in Global Diplomacy, I really came to appreciate the different perspective Japanese culture offers. In Hiroshima especially, the importance of peace and kinship is ever-present with the site of the Atomic Bomb Dome and Peace Museum.
As well as history, Hiroshima is full of natural beauty. I lived a 50-minute cycle from Buttsuji temple, which was gorgeous in the autumn as the leaves changed colour, and short train from the Setouchi, akin to a mini paradise as you looked out over the sparkling, island-dotted Seto Inland Sea – I would HIGHLY recommend cycling along these Islands on the Shimanami Kaido, an unforgettable experience!
I will forever treasure my time in Japan (and that yet to come!), with the magic of the snow festivals in Hokkaido; the breath-taking views in Tohoku; the traditions of Kyoto; the spirituality and peace of Chugoku; the unique experiences of Kyushu and Shikoku; and the food of Tokyo and Kansai (Oh! The food!). Needless to say, working at IntoJapan, I'm excited to showcase some of the best of what Japan has to offer!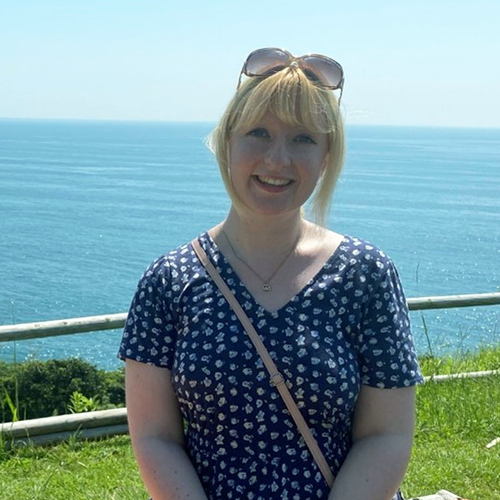 Japan Specialist
Danielle
With a degree from Oxford Brookes University in Religious Studies and an MSc in Japanese Studies from the University of Oxford, it's safe to say that I've always had a fascination with learning about other cultures. However, it was my time on the JET Programme which concreted my desire to share this amazing country with others.
I enjoyed my time so much in Japan that I stayed for three years, living on the coastline of Miyazaki in Kyushu. At a contrast to the bustling neon hub of Tokyo, Miyazaki has a wonderful beach-town atmosphere, with sun-bleached buildings and surf shops lining the scenic coastal road, popular with car enthusiasts and cyclists alike.
My experience living in Miyazaki opened my eyes to what remains to be a relatively unknown part of Japan. Hidden away in the coastal towns lie shrines cut into the cliffsides, huge forests of cedar trees, and secret beaches renowned for snorkelling. The popular delicacies include sun-ripened mangoes and chicken nanban – a juicy fried chicken served with a rich tartare sauce.
With my extensive knowledge of travelling in Japan, I look forward to helping you experience the more unique parts of a country that continues to fascinate and excite so many around the world.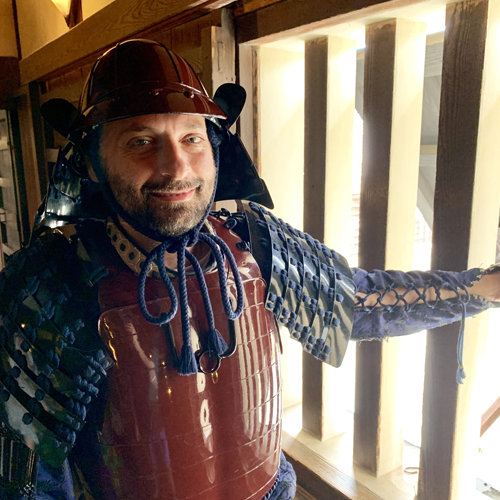 Business Development Manager
Andrea
I always tell people that Japan is contagious: if you go once, you will surely want to go again. That is precisely what happened to me: I first arrived in Kyoto in July, during the Gion Festival, and I knew immediately that the old capital would hold a place in my heart forever.
My passion for Japan was born out of the cultural curiosity instilled in me by the manga and anime wave of the 80s. After graduating in Foreign Languages (I speak five fluently) and a master's in business management, I took a leap and decided to move and see it for myself. I ended up living and working in the Kansai region, between Kyoto and Osaka, for nearly three years.
I firmly believe that this region is still the pulsating heart of the Japanese culture and tradition; actually, I would petition to make Kyoto the capital again!
Besides the Kansai region, my favourite place in Japan is Shikoku. Far from the busy touristic destinations, it is genuine, unique, spiritual, and blessed with pristine nature: from impervious and secluded inner valleys to stunning surfing beaches, from quaint ancient villages to the Setouchi art islands. All of which is perfectly showcased by the famous o-henro pilgrimage route of the 88 temples.
Having lived in Kyoto, it is no wonder that one of my favourite foods is tofu: its subtle, elegant taste perfectly reflects the city's character. The former capital produces many different types of bean curd and has numerous specialised restaurants which highlight the wide flavour range of this humble staple food.
Japan Operations Team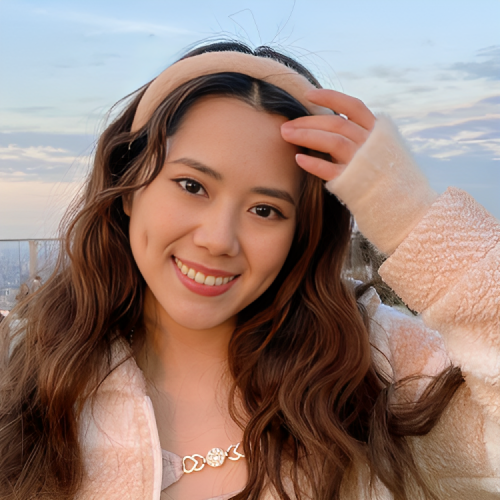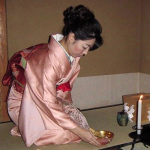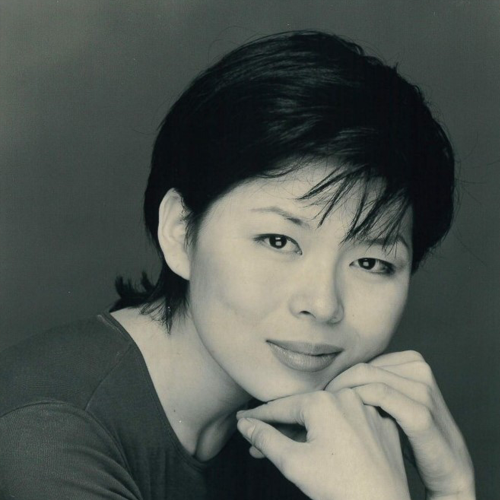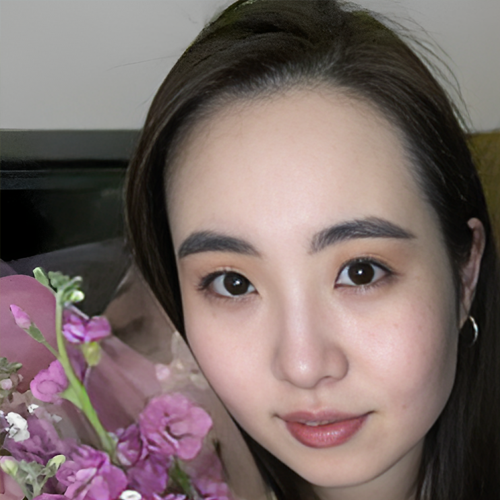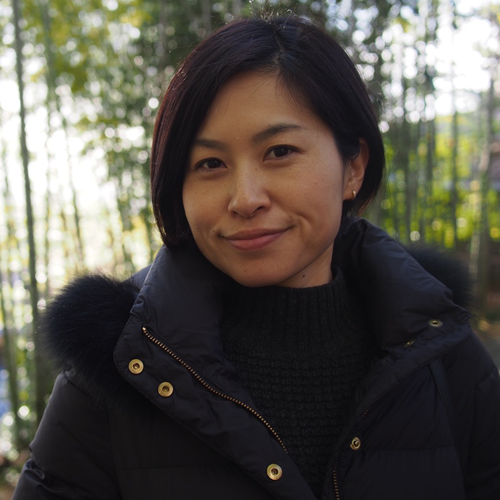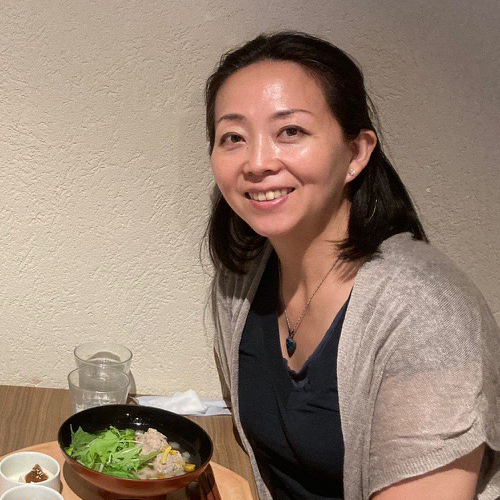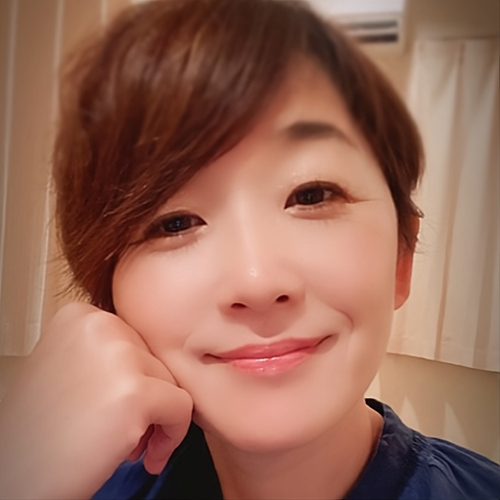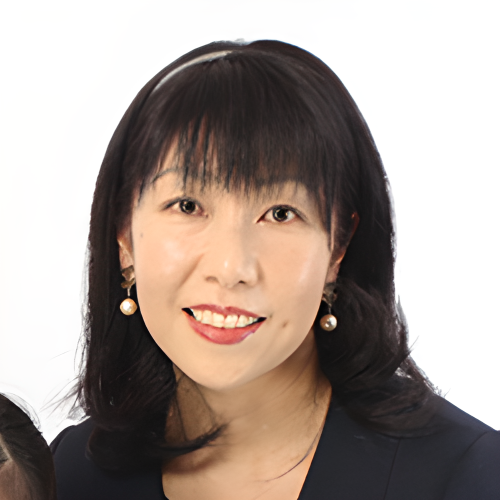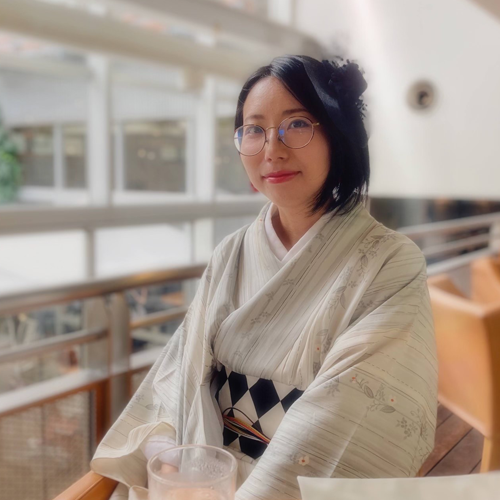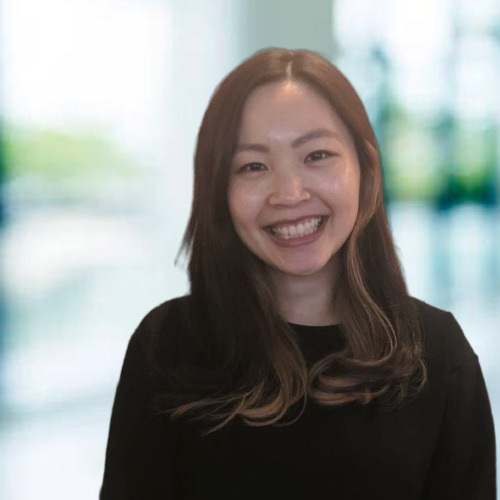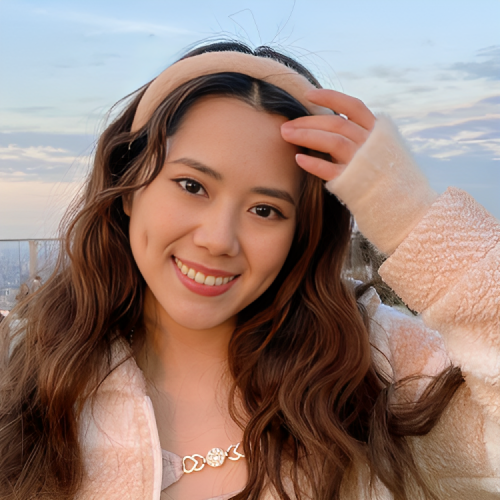 Megumi
I was born in Tokyo and raised in Manila. I came back to Japan after graduating highschool in the Philippines. I always love touring with my friends and family from the Philippines whenever they come and visit Japan.

I have always loved traveling around the world, especially in Asia. But due to covid, it was difficult to travel outside Japan. So I tried to explore more of Japan. And from there, my new goal was to visit all prefectures in Japan. It's interesting to explore the different charms of each prefectures. I have a lot in my favorite list but my top would be Hokkaido and Kyoto. I am a big fan of seafood, so Hokkaido is always my favorite place to visit and I would always eat Murasaki Uni. Winter looks magical in Hokkaido but the Blue Pond and Lavender fields during summer look enchanting. And, if you're lucky with the weather, you might be able to see the unkai or sea of clouds in Hokkaido.

I look forward to sharing the beauty of Japan with you.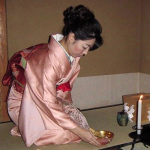 Ayako
I was born in Tokyo's Ota ward and now I live in Kanagawa. I love both traditional Japanese culture and the modern culture of the west.
Regarding Japanese culture, in college, I began training in the Urasenke style of the Japanese tea ceremony and continued that for ten years. Unlike the ordinary way to drink tea, it's an entirely different experience. I would love to have you all try it. Additionally, I used to do Karate. I even became a level 2 black belt, and being able to participate in the Karate world cup is one of my favorite memories. However, now I like to enjoy golf. I've golfed in many prefectures from Okinawa to Hokkaido. If you want to golf while in Japan, I would love to help you out!
I also feel a close connection with the west, particularly the UK! I completed my MA in Norwich in 2016. During that time I went to a rock festival in London, which reminded me just how much fun rock can be. That made me start going to concerts again like I used to in my youth. 2018 marks the third year in a row that I attended that festival!
I'm convinced that Japan has something to offer for everyone. I think it's wonderful how our clients who visit Japan have differing and unique purposes, tastes, and reasons for coming to Japan. Tokyo is full of various subcultures, events, and unique opportunities to surround yourself with, as well as provide the same comforts that you can find in your home country.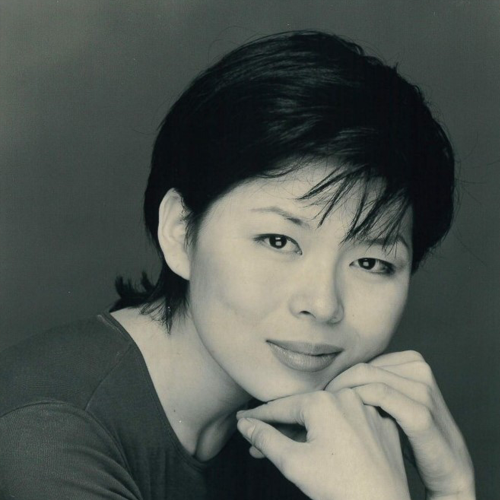 Miho
For the first time in my entire life, I can say, "I love my job and actually enjoy what I do for a living!"
I am grateful for all the stepping stones to have led me to be part of this fabulous team. The numerous little jobs I have had included Arts/Crafts Specialist at an international school in Tokyo, international flight attendant, concierge at a high-end hotel on Central Park South, housesitting in Rome, food tour guide in NY, Sunday regular for LAC improv , and translating "Three Knights and Two Welshmen " by PT Rose.
As a native of Tokyo, I have always been fascinated by the spiritual side of Japanese traditions such as tea ceremony, Jujutsu, Noh/Kyogen Theater, Reiki, Shiatsu, but it wasn't until I left Japan on my own at the age of 15 to pursue my career in acting I became fully appreciative of the depth of Japanese culture with its steep history.
What I love about Japan the most is its dynamic four seasons. It is such a shame that we are starting to lose it because of global warming, but it's still here! Fall in Japan is one of the most beautiful things on Earth. Although it is such a cliche, I must say Kyoto/Nara is my favorite place. The stunning view of Tofukuji with colored Japanese maple leaves is literally breathtaking. The therapeutic energy of Ikaruga no Sato and zen temples takes you to a different place and helps you to connect with your higher self.
And of course, we cannot forget Japan is one of the top foody destinations. I am deeply proud to be from the land of miso, umami, wagyu and Depachika!
I have been traveling for many years and I would not be here today without all the support I received from the numerous souls I have encountered along the way. Now I am back in my country it is my turn to facilitate the wonders of this part of the world to make sure all my people are being well looked after while in Japan.
Come to explore what Japan has to offer with us!  If it "speaks" to you, that means the world to me.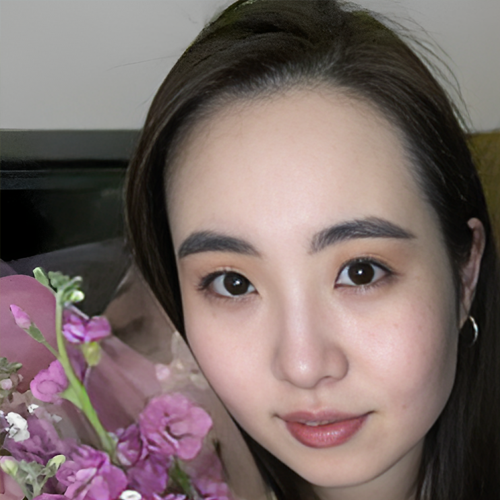 Kurumi
I was born in Kawagoe, Saitama, a beautiful prefecture, full of culture. Kawagoe is worth visiting because it has famous streets reminiscent of old Edo, great food, temples and many visitors enjoy strolling around in kimono!
My favorite food is Sushi – I'm a huge sushi-lover! My hobby is doing road trips and I often go to hot springs and also Michi-no-Eki to buy fresh vegetables and going shopping! And I love to travel!
Previously, I worked at Conrad Tokyo as a front desk agent for 5 years, then transferred to Hilton Sydney as an Executive Lounge agent for a while. After that, I worked as the secretary to the CEO.
Through my experience, I really love helping people and I look forward to welcoming you to Japan!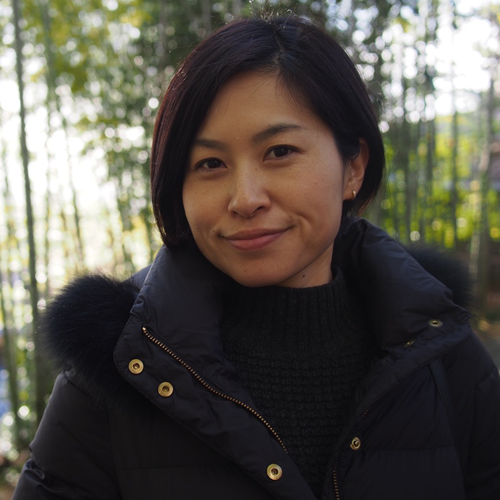 Yu
I spent about 4.5 years living in New York and now regularly go to Canada to visit my family-in-law. I like living and traveling abroad very much but my heart and soul will always be here in Japan. I appreciate how lucky I am to be able to live in this beautiful country.
I am originally from Okayama prefecture in the western part of Japan, near Hiroshima. Okayama is famous for Koraku-en garden (one of Japan's "top-three" gardens), Okayama castle, Kurashiki Bikan Historical Quarter, Onsen, Bizen Pottery and amazing "Setouchi" food, such as fresh fish and fruits. It is not the most popular destination for foreign tourists, but if you like a real authentic Japanese experience, Okayama could be at the top of your list!
My favourite Japanese food is sashimi fish, simply cut or grilled and eaten with soy sauce and wasabi. If you are new to Japanese food, I recommend you to try an izakaya restaurant (it's like a Japanese pub) since you can order all kinds of Japanese food all at once there; I bet you'll find a new favourite food each time you go!
I look forward to welcoming you to Japan!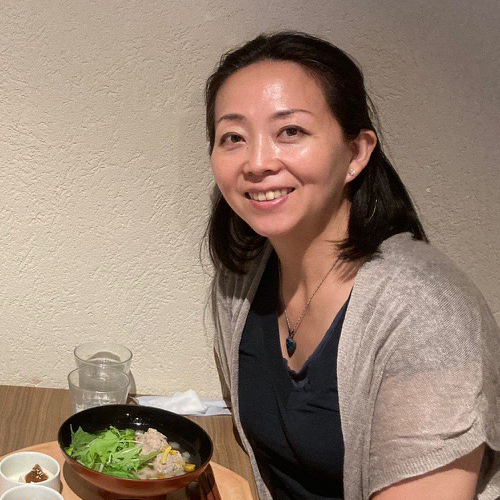 Makiko
Born in Japan but raised in 3 countries, I always wanted to become a part of the bridge connecting Japan and overseas countries. I lived in U.S.A and the Netherlands during my early school years and throughout my high school years. At the age of 17, when I travelled to Nepal with friends, I realized I didn't know much about Asia. This brought me back to my home country for University studies and I've been based in Japan ever since.
With my background, I became a natural traveler. Travel is a part of my life and I've not only travelled all around my own country, but have also visited more than 45 countries and landed on 5 continents so far.
Before joining Into Japan, I have worked in Public relations firms, and have been a tour planner, coordinator, escort and consultant for 17 years in a travel company specialized in areas such as Mongolia, Nepal, Tibet, Morocco, Peru and so on. I was the person in charge for Bhutan and Tibetan Cultural areas including Ladakh and Sikkim; places I still adore.
In 2022-2023 I had a chance to stay in Oxford and still cherish the times and miss good friends. (Not to mention, it's the city where I met our founder, who was my daughter's temporary English tutor's dad!)
I have great passion for food, love for textiles and traditional crafts, and of course love to spend my holidays enjoying a beautiful and relaxing time in scenic locations. Luckily my country has them all, and I would love to share them with you. I look forward greeting you in Japan!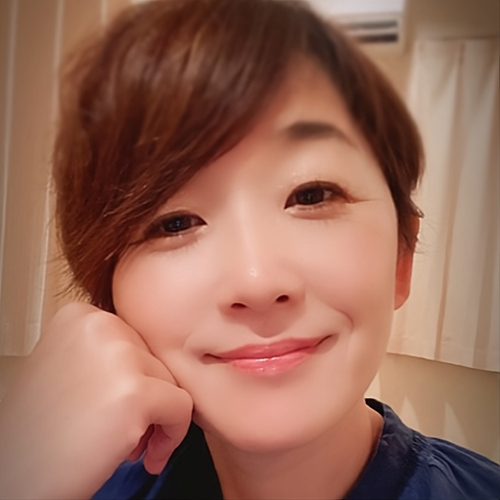 Haruka
Spending my childhood abroad with my parents has definitely influenced my life. Meeting and seeing many people and visiting different countries gave me many different ways of thinking.
Before I started working for Into Japan Specialist Tours office in Tokyo, I used to work for a motorhome and campervan company. I rented motorhomes and campervans to customers from overseas and supported them while they were traveling around Japan. The most popular place for my customers was Hokkaido. Not too hot, very clean and fresh air, very tasty fresh foods and the best snow conditions in the world! Some customers spent for more than 3 months driving, from Hokkaido to Hiroshima then returned to Hokkaido again. I loved to hear many stories when they returned with a smile. Japan has many places to visit and each prefecture has a different culture and living style and sometimes a different dialect and food culture.
I am sure you'll never be disappointed by any place you visit!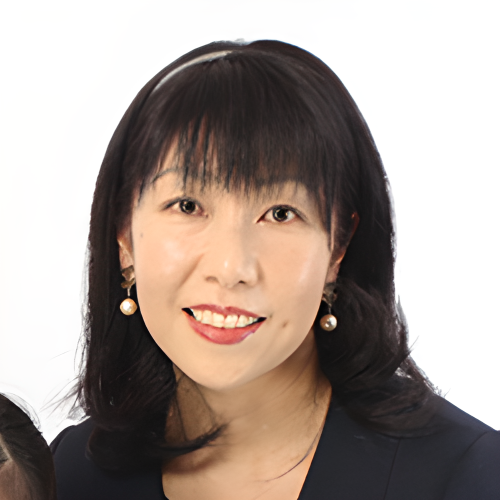 Ayami
I worked in accounting before getting a job in the Philippines as a planning coordinator, translator and Japanese teacher. It was fascinating to learn the language and communicate with the local staff and I loved learning to dive on the islands.
I also had the opportunity to live in Oxford for a year when I became part of Into Japan, all the way back in 2003. I am now based in the Tokyo office and I assist the tours on the Japan side. I look forward to having the chance to meet you and making your time in Japan special.
Fukuoka is my favourite place in Japan because the seafood is very good and also cheap. There are many local specialities which I recommend you to try.
My favourite food is tonkotsu ramen which is a kind of noodle soup with a strong spicy flavour. I also have a weak spot for shochu which is a distilled spirit made from potatoes.
One experience I would recommend is eating at a food stall (yatai) which you will see all over Japan. It is good quality and value but especially you will appreciate the characters that often run these 'yatai'.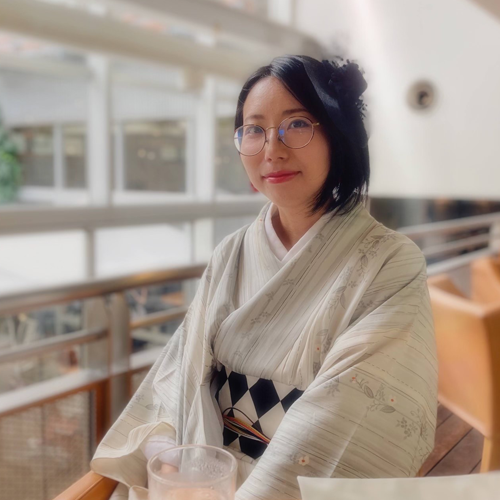 Mizue
I was born and raised in Aomori, and started learning English when I was 10.
I love not only Japanese traditional culture, such as Kimono and Tea Ceremony, but also pop culture such as Manga, Anime, and Cosplay.
I had started learning Tea Ceremony from my grand aunt just before an exchange studying program to the states. Since then, it has been my passion!
I'd love to introduce Japanese culture and tradition to you. So if you're interested in "hidden & unique Japan", don't hesitate to contact us!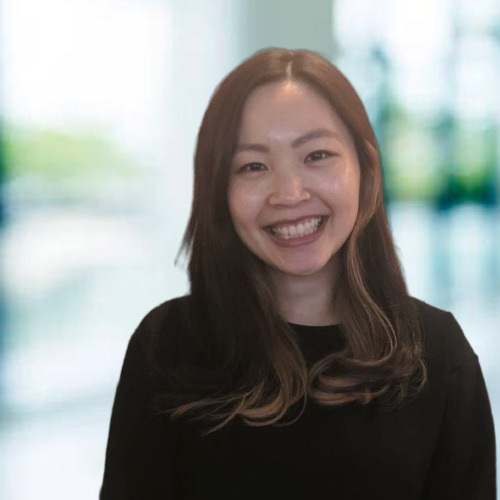 Erii
I was born in Gunma, a beautiful mountainous prefecture in the heart of Japan, not too far from Tokyo. Gunma is a wonderful place to visit because it has relaxing hot spring resorts, skiing, and exciting whitewater rafting in nature.
I grew up in Tokyo, which is a lively and energetic city where old traditions mix with the new. But I also loved traveling and visiting other prefectures such as Oita, a special city in the south of Japan on Kyushu Island. Oita has amazing hot springs and beautiful beaches, and it's my favourite place to go in Japan. The sushi there is so delicious, and the beaches are just stunning.
My adventure in tourism started when I lived in Swindon, England, for two years. That's when began my journey into tourism, and I really enjoy it!
We're super excited to welcome you to Japan, and we can't wait to show you all the incredible attractions this amazing country has to offer!
Contact us
Tel: 01865 841443
Fax: 01865 841445
Into Japan Specialist Tours
The Dovecote, Manor Farm, Ball Lane, Tackley, Oxfordshire OX5 3AG