Kuwana is a smallish city located in northern Mie Prefecture, facing the Pacific Ocean. It is located at the mouth of the Kiso Three Rivers dividing Mie and Aichi Prefectures.
Although the city doesn't offer a lot of interest for foreign visitors, the nearby Nagashima Spaland is well worth a visit and if in the area during Golden Week in early May, the Tado Festival is fun to watch.
Experiences in Kuwana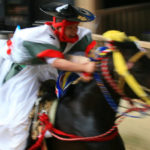 The Tado Festival takes place every year during Golden Week on May 4th and 5th at Tado Shrine in the city of Kuwana, Mie Prefecture. The main event of the festival is a horse jumping event which features young horseback...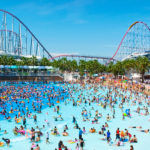 Nagashima Spa Land is a large amusement park in Kuwana, Mie Prefecture, Japan. It has several roller coasters, thrill rides, and rides for smaller children, as well as a giant Ferris wheel, and a water park. The park is the...

Add to my wishlist
Contact us
Tel: 01865 841443
Fax: 01865 841445
Into Japan Specialist Tours
The Dovecote, Manor Farm, Ball Lane, Tackley, OX53AG
Contact form