Mount Aso, towering above the surrounding villages and paddy fields, is an active volcano and (closely monitored) rising fumes remind visitors of the very real danger. The conical active peak, Mount Naka, holds the dubious honour of Japan's first recorded eruption, and is the real centre of hi no kuni: the land of fire. The views are incredible, and the mountain has a host of myths and legends attached to its history. With so much geothermal activity, there are many wonderful onsen resorts surrounding the world's largest caldera.
Accommodation in Mount Aso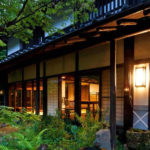 Sen No Mori, having only 2 villas, set in 20000 square meters, is located at the foot of Mount Aso. Nearby, a stream gurgles, and in the tranquility of the hot springs country at the base of magnificent Mount Aso,...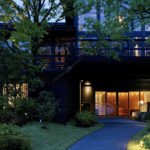 This is the perfect resort to take yourself away from busy city life and treat yourself with luxury. An awareness of the changing seasons is part of all aspects of this ryokan, from the perfectly presented kaiseki meals of the...

Add to my wishlist
Contact us
Tel: 01865 841443
Fax: 01865 841445
Into Japan Specialist Tours
The Dovecote, Manor Farm, Ball Lane, Tackley, OX53AG
Contact form