Nikkō is best known for its spectacular shrines and temples built during the Tokugawa Shogunate, particularly the Tosho-gu Shrine, which is dedicated to Tokugawa Ieyasu himself. Unlike the more austere shrines in other regions, the Nikko shrines are heavily carved and brightly decorated, and bear a particularly famous painting of a sleeping cat, as well as the three wise monkeys of Japanese folklore.
Set amidst the mountains, Nikkō offers spectacular natural beauty: Nikkō National Park protects the stunning Kegon falls, Lake Chūzenji, and large areas of important wetlands, as well as ample hot water for bathing at Yumoto Onsen.
Experiences in Nikko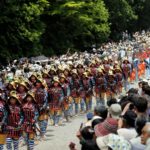 On 17th & 18th May, Nikko's famous Tōshō-gū shrine holds a legendary festival in the honour of Tokugawa Ieyasu, the founder of the Tokugawa Shogunate in the Edo era. A huge procession takes 1000 samurai from one end of Nikko...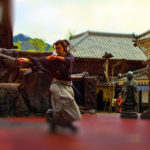 Edo Wonderland near Nikko is a wonderfully old-fashioned theme park offering more than a glimpse into life in old Edo. As well as live performances which include sword fights and other staged combat with incredibly talented ninja actors, the park...

Add to my wishlist
Contact us
Tel: 01865 841443
Fax: 01865 841445
Into Japan Specialist Tours
The Dovecote, Manor Farm, Ball Lane, Tackley, OX53AG
Contact form