Called geiko in the Kyoto dialect, geisha are disciplined artists under an elaborately-coiffed exterior, and Kyoto geisha's famously rigorous apprenticeship as maiko ensures that the women who choose the lifestyle are talented and dedicated musicians and dancers.
Geisha have, for many years, entertained at the most exclusive and important gatherings in Japan, and are proud of their status both as artists and national symbols.
Gion, the most famous and largest of the Kyoto geisha districts, is best visited between 10:00 and 10:30 in the morning, when the geisha can often be seen on their way to classes. You can also usually catch glimpses of geisha on their way to work in the early evening, around 5pm.
Gion, with its spotless streets and traditional machiya houses, is full of shops, restaurants and tea houses, where the geiko and apprentice maiko entertain.
Gion is a hugely popular place to visit and Hanamikoji Street (runs from Shijo Avenue to Kenninji Temple) is the most visited part of Gion. A pleasant place to dine, the street and its side alleys are lined with old machiya townhouses, many of which are now restaurants serving Kyoto style kaiseki meals at suitably high prices!
Accommodation in Gion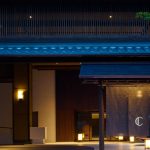 A peaceful location in the heart of Gion, near Kiyomizu Temple, Yasaka Shrine and other sightseeing spots. The Celestine Kyoto Gion features a restaurant, a bar/lounge and a large public bath. Free WiFi in public areas and Concierge services are...

Add to my wishlist
Contact us
Tel: 01865 841443
Fax: 01865 841445
Into Japan Specialist Tours
The Dovecote, Manor Farm, Ball Lane, Tackley, OX53AG
Contact form