Rebuilt post-war, Hiroshima is a thoroughly modern city with glass buildings and wide boulevards. Hiroshima is, however, one of the few Japanese cities to have retained its tram system, giving the city a surprisingly quaint feel.
The Atomic Dome and Peace Park are poignant reminders of Hiroshima's tragic history, and millions of origami cranes are left by visitors as prayers for peace.
Accommodation in Hiroshima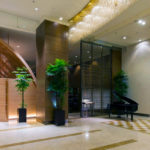 The recently renovated ANA Crowne Plaza Hotel is conveniently located close to the Peace Park and is easily accessible from Hiroshima Station. The hotel boasts a comprehensive fitness centre, as well as an indoor swimming pool. Japanese, Chinese, and French...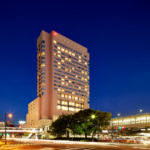 The Sheraton Hiroshima opened its doors during the Spring 2011 and quickly became established as the best place to stay in Hiroshima. This very modern hotel offers comfortable rooms and excellent facilities with a swimming pool and spa. It is...

Add to my wishlist
Contact us
Tel: 01865 841443
Fax: 01865 841445
Into Japan Specialist Tours
The Dovecote, Manor Farm, Ball Lane, Tackley, OX53AG
Contact form