The Nakasendo Road runs through the very centre of Japan, brushing the shoulders of the Japan Alps and winding along river valleys and over forested passes. The best preserved of the five Edo Period highways, the Nakasendo Road connected Kyoto and Tokyo. Long stretches, particularly in the more mountainous regions, remain very much as they did in the 17th century, and it is still possible to walk the route of the highway between the old and new capitals.
Of the nearly seventy post towns between Tokyo and Kyoto, the eleven in the Kiso Valley offer a glimpse of rural Japan as it once was: cobbled stretches of the old highway run between rows of traditional wooden houses in the mainly pedestrian villages, and forests cling to the steep slopes. The stunning volcanic Mount Ontake provides a truly Japanese backdrop, as well as excellent skiing in the winter.
Though many of the Kiso Valley post towns are accessible on foot, walking between the charmingly outdated towns of Tsumago and Magome in particular is a popular way to get a feel for the old highway. The track is well sign-posted and leads through farmland and forest, with original ishidatami cobbles leading towards the pass and waterfalls beside the road.
Into Japan Specialist tours is pleased to be able to book you accommodation in any of the Kiso Valley post towns along the old Nakasendo Road as part of your tailor made tour to Japan.
Experiences in Kiso Valley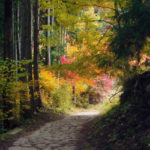 In the Edo Period (1603 - 1867), a trade route was developed between Edo (Tokyo) the new capital and Kyoto, the former capital. This route was known as the Nakasendo, the 'Way through Mountains' and today much of the original...
Accommodation in Kiso Valley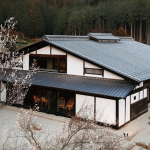 A centuries old building that has been lovingly and beautifully restored, Zenagi is a luxury wellness retreat in the Kiso Valley that doubles as a rural expedition hotel. Intrepid guests are invited to connect with nature by sampling thrilling outdoor...

Add to my wishlist
Contact us
Tel: 01865 841443
Fax: 01865 841445
Into Japan Specialist Tours
The Dovecote, Manor Farm, Ball Lane, Tackley, OX53AG
Contact form