On the western edge of Kyushu, the city of Kumamoto is best known for its castle and for Suizenji-Jōjuen garden, both of which are among Japan's best. The city itself is, like most Japanese cities, is modern with hints of history.
Kumamoto is a good base for exploring Mt Aso National Park.
Experiences in Kumamoto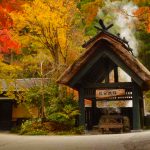 In the northeastern part of rural Kumamoto Prefecture, not too far from Beppu, Kurokawa Onsen is one of the prettiest and most charming hot spring resorts in Japan. Unlike the typical resort full of concrete ryokan and hotels, Kurokawa's hot...
Accommodation in Kumamoto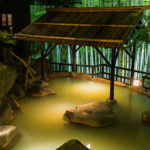 This is a special ryokan in the middle of a 32 acre bamboo forest. An idyllic rural retreat set in tranquil surroundings, its eleven guestrooms have each got a traditional Japanese hearth, called "iori", and have their own private baths;...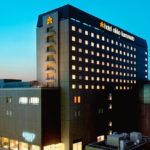 Located in the middle of the town, Nikko Kumamoto hotel is within walking distance of the famous Kumamoto castle. With 191 rooms and 6 restaurants available for business and leisure travelers to enjoy. Hotel Nikko Kumamoto also features the largest...

Add to my wishlist
Contact us
Tel: 01865 841443
Fax: 01865 841445
Into Japan Specialist Tours
The Dovecote, Manor Farm, Ball Lane, Tackley, OX53AG
Contact form