Mie Prefecture is in the Tokai region in central Japan. It is the home of the most sacred shrines in Japan at Ise.
Other places of interest in Mie include Nagashima Spaland, the Mikimoto Pearl Island, Toba Aquarium, the Meoto Iwa 'married rocks' (shown above) and Amanemu Resort.
Experiences in Mie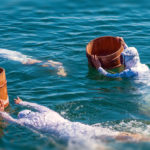 Mikimoto Pearl Island is a small island located in Ise Bay, Mie Prefecture, which is known as the birthplace of cultured pearls. The island is run as a tourist attraction, with an excellent museum about pearls, pearl cultivation and Mikimoto...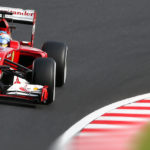 Mie Prefecture's Suzuka Circuit is the home of the Japanese Grand Prix. Historically, Japan has been one of the last races of the F1 season, and as such the Japanese Grand Prix has been the venue for many title-deciding races,...
Accommodation in Mie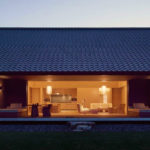 Opened in March 2016, Amanemu was Japan's second Aman Resort. Amanemu embraces the ancient Japanese bathing tradition of onsen, using nutrient-rich thermal springs to provide a contemplative and restorative retreat set among serene natural surroundings. Perched on the rolling hills...

Add to my wishlist
Contact us
Tel: 01865 841443
Fax: 01865 841445
Into Japan Specialist Tours
The Dovecote, Manor Farm, Ball Lane, Tackley, OX53AG
Contact form