Japan's Seto Inland Sea is dotted with ruggedly beautiful islands that rise sharply from the rough waters. Left behind by Japan's urbanizing economy, these islands are redefining themselves as centres of art and architecture. Foremost among these is Naoshima, which is now well known in Japan and abroad for its modern museums, architecture, and sculpture. The famous Benesse House was designed by Tadao Ando, and houses impressive and important art works. Even the public buildings of school and town offices were created by architect Kazuhiro Ishii, making the island a truly remarkable place.
Accommodation in Naoshima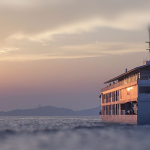 Considered one of the world's greatest hotel experiences, guntû is a floating luxury ryokan that cruises in the Seto Inland Sea of Western Japan. guntû has just 19 luxurious cabin suites available in three different grades, all designed by famous...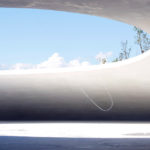 Benesse House is a unique fusion of modern architecture and art that has a growing legion of worldwide fans. Designed by Japan's most famous architect, Tadao Ando, the hotel successfully marries art, architecture and nature in a stunning environment. Guests...

Add to my wishlist
Contact us
Tel: 01865 841443
Fax: 01865 841445
Into Japan Specialist Tours
The Dovecote, Manor Farm, Ball Lane, Tackley, OX53AG
Contact form