Japan's most famous ski resort is known for its incredible powder snow, spectacular back country skiing and the large number of foreign skiers who come to the resort town each winter, especially Australians. This influx of foreign skiers has made Niseko very accessible to English speakers and – compared with other ski resorts in Japan – many of the local businesses, including restaurants and accommodation, are owned and run by foreigners.
Centering around Mt Niseko, there are 4 main resorts in the area, which are covered by the Niseko All Mountain Pass; the 3 major resorts, Grand Hirafu, Niseko Village and Annupuri, which cover most of the southeastern half of the mountain, and Hanazono in the east. The big three are joined together with each other at the top of the mountain, and it is possible to ski between them, while shuttle buses connect them at their bases.
Experiences in Niseko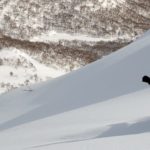 Hokkaido, Japan's northernmost major island, has both climate and mountains to rival Canada's more famous ski slopes. Nestled in the very center of Hokkaido, the town of Furano is surrounded by mountains and has a six-month season lasting from late...
Accommodation in Niseko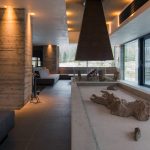 Zaborin is a secluded luxury ryokan in the Hanazono woods in Hokkaido, part of the area spanning the resorts of Niseko. Inspired by Zen, the name Zaborin merges the traditional Japanese characters, 'zabo' (坐 忘) meaning "to sit, to forget"...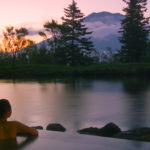 This luxury resort has something for everyone, from families seeking adventure to those dreaming of a rejuvenating retreat. Slip into the open hot springs beneath bright blue skies and verdant Mount Yotei, or slip off to the spa for some...

Add to my wishlist
Contact us
Tel: 01865 841443
Fax: 01865 841445
Into Japan Specialist Tours
The Pigeon House, Manor Farm, Ball Lane, Tackley, OX53AG
Contact form