Sapporo's historical claim to fame not only lies in the fact that it hosted the 1972 Winter Olympics, but in its status as one of the nation's youngest major cities. Though it is now the capital of Hokkaido, famous across Japan for its ramen, beer and snow festival, it is hard to imagine Sapporo as it was in 1857, when its population stood at just seven people. Walking through Sapporo's streets, one may feel a distinct North American influence in the city's structure – indeed, the city was enlarged at the beginning of the Meiji Era (1868-1912) with the help of foreign specialists who planned the city following the rectangular street system so typical of American cities.
Experiences in Sapporo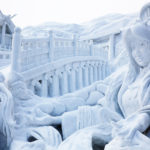 Most famous of Japan's snow festivals, or yuki matsuri, the Sapporo Snow Festival transforms Hokkaido's capital into a wonderland of ice and snow sculpture. The festival draws millions of visitors to Sapporo for seven days each February, and international teams...
Accommodation in Sapporo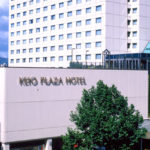 The Sapporo Keio Plaza Hotel is a comfortable, stylish hotel in a perfect location for exploring Sapporo and Hokkaido at large. With a pool, a gym, eight different bars and restaurants throughout the Keio Plaza Hotel's many floors, this is...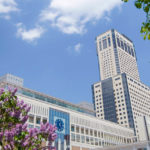 The hotel is ideally situated, adjacent to the JR train station in the centre of the city and only a short walk away from Odori park. The hotel aims to provide a relaxing experience for all guests. The rooms are...

Add to my wishlist
Contact us
Tel: 01865 841443
Fax: 01865 841445
Into Japan Specialist Tours
The Dovecote, Manor Farm, Ball Lane, Tackley, OX53AG
Contact form