Yamanashi is a landlocked prefecture west of Tokyo in the Chubu Region. The northern half of Mount Fuji and the Fuji Five Lakes region are located in Yamanashi Prefecture.
Accommodation in Yamanashi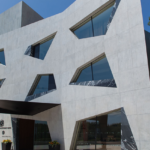 A property as stunning as it is exclusive, the Keyforest Hotel Hokuto acts as the crown jewel of the Kobuchizawa Art Village. With its six carefully-designed rooms, friendly international staff, private spa and intimate dining spaces, guests are sure to...

Add to my wishlist
Contact us
Tel: 01865 841443
Fax: 01865 841445
Into Japan Specialist Tours
The Dovecote, Manor Farm, Ball Lane, Tackley, OX53AG
Contact form