Of the nine hot springs that make up the Yamanouchi district, Yudanaka and Shibu Onsen are the best known. Bathing in the nine traditional wooden baths in Shibu Onsen is said to ward away evil and bring good health and longevity. The area owes its geothermic activity (and much of its tourism) to the nearby volcanic Shiga Kogen, renowned for its superb skiing.
Yudanaka itself has seen more development than Shibu Onsen over the years and has a slightly more modern atmosphere although this becomes more traditional walking up from Yudanaka train station at the bottom of the gently sloping town.
Nowadays, Yudanaka is most famous for the Snow Monkeys in nearby Jigokudani Monkey Park.
Experiences in Yudanaka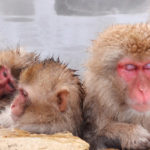 While Japanese macaques, or snow monkeys, as they are colloquially known, roam the mountainous regions of the archipelago between Kyushu and northern Honshu, the macaques at Yudanaka, whose range centres on the geothermic Jigokudani valley, are easily observed as they...
Accommodation in Yudanaka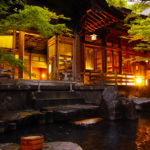 A 5 star Onsen Ryokan-Hotel, the Yorozuya has long been one of the leading hotels in northern Nagano. Wonderful service will give you treasured memories for years to come. Some of the inn's buildings are registered as cultural treasures by...

Add to my wishlist
Contact us
Tel: 01865 841443
Fax: 01865 841445
Into Japan Specialist Tours
The Dovecote, Manor Farm, Ball Lane, Tackley, OX53AG
Contact form