The Izu Peninsula is a resort area popular for its hot springs, beautiful coastlines, beaches, mild climate and scenic mountainous interior. Only an hour or so southwest of Tokyo, its proximity to the capital makes the area a popular weekend getaway and Mount Fuji is only about 50 kilometers to the north and can be viewed from the peninsula's western coast.
Accommodation in Izu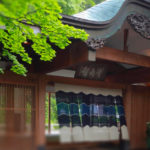 This luxurious ryokan complex was first built in 1675, and despite its sleek modernized décor, it still retains a strong traditional Japanese aesthetic. The complex is surrounded by a bamboo forest and overlooks a vast pond, a beautiful setting in...

Add to my wishlist
Contact us
Tel: 01865 841443
Fax: 01865 841445
Into Japan Specialist Tours
The Dovecote, Manor Farm, Ball Lane, Tackley, OX53AG
Contact form