An island in the Yaeyama district of south western Okinawa, Iriomote is Okinawa's second largest island. Largely undeveloped, nearly 90 percent of the island is covered by dense jungle and mangrove forests, much of which makes up the Iriomote National Park, the southernmost of Japan's national parks.
Iriomote's attractions are based around tours to Iriomote's abundant nature including sea and river kayaking, fishing and sailing. Other activities can be enjoyed either on tours or individually such as beaches, snorkeling and various hiking trails.
Iriomote is also home to the Iriomote Yamaneko, a type of wildcat, which was discovered in 1965 and is only found on this one small island. The chances of encountering an Iriomote Yamaneko are low however, as the nocturnal, house cat sized animal is an endangered species that is thought to number less than 100 individuals.
Experiences in Iriomote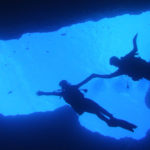 Japan is not well known as a top diving destination, but there are excellent dive spots throughout the archipelago - from Okinawan coral reefs in the far south to ice diving in Hokkaido's cold northern waters. Japan's rugged coastlines, where...
Accommodation in Iriomote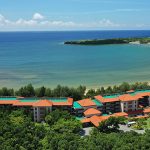 Set on the northern coast of Iriomote Island, Hoshino Resorts Iriomote Hotel features an outdoor pool, a spa with massage services and a buffet restaurant. Rooms include a balcony with views of the surrounding nature. The spacious rooms at the...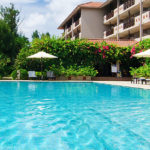 Self-described as "Okinawa's best kept secret", Hotel Nirakanai is located on the wild and mysterious Iriomote island. Primeval forests cover the vast majority of the Iriomote, and the hotel offers the comfort and luxury of a high-class hotel within reach...

Add to my wishlist
Contact us
Tel: 01865 841443
Fax: 01865 841445
Into Japan Specialist Tours
The Dovecote, Manor Farm, Ball Lane, Tackley, OX53AG
Contact form