Ishigaki is the main island of the Yaeyama island group in south western Okinawa.
The island offers several pleasant beaches and has good snorkeling and diving in the surrounding coral reefs. Snorkeling can be enjoyed at nearly every beach on the island, while diving is usually arranged through one of the many dive shops. For divers, the biggest attraction are the manta rays which congregate in large numbers around Manta Scramble near Kabira Bay.
Ishigaki's rivers also offer a jungle like scenery and are nice to explore by kayak and the island also has the highest mountain in Okinawa Prefecture, as well as various hiking trails throughout the island's interior.
Experiences in Ishigaki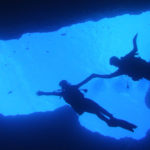 Japan is not well known as a top diving destination, but there are excellent dive spots throughout the archipelago - from Okinawan coral reefs in the far south to ice diving in Hokkaido's cold northern waters. Japan's rugged coastlines, where...
Accommodation in Ishigaki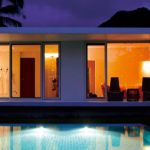 "JUSANDI" means "sunset" in the local Okinawa dialect, and on the subtropical island of Ishigaki, surrounded by nature, sunset over the sea couldn't be more beautiful. Jusandi Villa provides a moment of luxury with 4 individual villas each with their...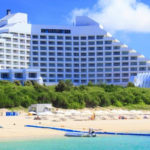 Overlooking the tranquil waters of Maesato Beach in Japan's southernmost city, the expansive grounds of ANA InterContinental Ishigaki Resort invite relaxation — whether your time is spent lounging by the pool, indulging in a deep seawater spa treatment, or enjoying...

Add to my wishlist
Contact us
Tel: 01865 841443
Fax: 01865 841445
Into Japan Specialist Tours
The Dovecote, Manor Farm, Ball Lane, Tackley, OX53AG
Contact form