Less than an hour by ferry from the main island of Okinawa Honto, the Kerama Islands boast unspoilt beaches, coral reefs, and stunning scenery. Scuba diving and snorkelling are popular, and friendly sea turtles make unforgettable swimming companions. In the winter months, migrating whales pass near the Kerama Islands, making for spectacular whale watching.
Experiences in Kerama Islands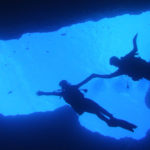 Japan is not well known as a top diving destination, but there are excellent dive spots throughout the archipelago - from Okinawan coral reefs in the far south to ice diving in Hokkaido's cold northern waters. Japan's rugged coastlines, where...

Add to my wishlist
Contact us
Tel: 01865 841443
Fax: 01865 841445
Into Japan Specialist Tours
The Dovecote, Manor Farm, Ball Lane, Tackley, OX53AG
Contact form