Perhaps the most famous of the fifty three stations on the old Tokaido Road from Kyoto to Edo, Hakone is most famous for its peaceful lake, steaming hot springs, and above all, for its views of Mount Fuji.
Within easy reach of Tokyo, Hakone is a popular holiday spot, and a number of museums and sights are linked by ropeways, cable-cars and funicular or cliff railways. Lake Ashi marks the centre of a large national park, and the mountains around, as well as old sections of the cobbled Tokaido Road provide excellent walking trails, with Mount Fuji making a memorable backdrop.
Hakone's Great Boiling Valley is evidence of Japan's geothermic power, and eggs boiled in the simmering pools are said to promote longevity – by seven years, to be precise. Cooler water is used in hot spring baths at Hakone's many ryokan inns.
Experiences in Hakone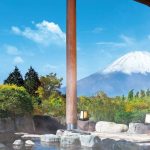 Hakone has been one of Japan's most popular hot spring resorts for hundreds of years and today there are over a dozen natural hot springs supplying the many ryokan and hotels in the area. Visitors to Hakone can enjoy hot...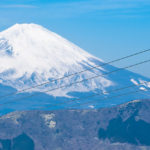 The traditional route around the Hakone area officially starts in Hakone-Yumoto, from where the narrow-gauge Hakone-Tozan train switchbacks up forested hills to the resort town of Gōra. For the best views and thinnest crowds, we recommend an early start from...

Add to my wishlist
Contact us
Tel: 01865 841443
Fax: 01865 841445
Into Japan Specialist Tours
The Dovecote, Manor Farm, Ball Lane, Tackley, OX53AG
Contact form