Part of the Yaeyama islands in south western Okinawa, Taketomi is a small island just off the coast of Ishigaki.The small main village consists mostly of traditional style, single storied houses, surrounded by stone walls, and covered with red tiled roofs and traditional lion-like shisa statues to ward of evil spirits.
The island has both sandy and rocky beaches, where you can enjoy swimming and snorkeling and water buffalo rides around the island are a popular form of tourism.
Experiences in Taketomi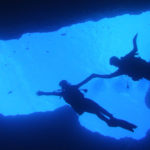 Japan is not well known as a top diving destination, but there are excellent dive spots throughout the archipelago - from Okinawan coral reefs in the far south to ice diving in Hokkaido's cold northern waters. Japan's rugged coastlines, where...
Accommodation in Taketomi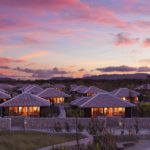 This Hoshinoya resort is located in the heart of Taketomi Island village, one of the 91 government-designated 'Important Preservation District for Groups of Traditional Buildings'. By staying in Hoshinoya, you will experience the simple and traditional lifestyle of the Okinawa...

Add to my wishlist
Contact us
Tel: 01865 841443
Fax: 01865 841445
Into Japan Specialist Tours
The Dovecote, Manor Farm, Ball Lane, Tackley, OX53AG
Contact form