Oxford Office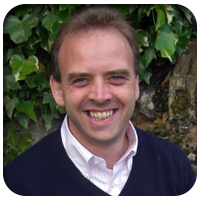 David
Many people are surprised to learn I studied mathematics at university before going to Japan to learn Japanese. They say it seems like a total change of direction.
Travel became a passion at university and I had always wanted to learn a language 'properly'. I found Japanese to be very logical and the 'kanji' characters give the language another dimension which is not possible in European languages.
Thirteen years on, it is always a thrill to go back and I love that my job allows me to do that at least four times a year. It has been especially rewarding to show others the exotic culture, tradition and sheer excitement of Japan. I am always reminded of my amazement and bewilderment when I first arrived. I really look forward to helping you plan your trip and possibly escorting you on a tour.
If I were pushed to choose a favourite place in Japan it would probably be Mount Aso. I think the thrill of seeing an active volcano is easy to understand coming from somewhere where it is so foreign. Yet the awesome panoramic views of the caldera and the mountains beyond simply take your breath away.
My favourite Japanese experience is the outdoor hot springs. There is nothing to compare with dipping in and out of these pools surrounded by the bracing air and Japanese garden complete with bonsai trees. I have been known to spend hours there (when I am not a group escort!).
When it comes to food, sashimi (raw fish) has got to be the best of Japanese cuisine although sukiyaki (a kind of sweet soy sauce flavour beef hotpot) is hard to beat in the winter. I have to admit it took a while for me to like sashimi but now I love the simplicity, freshness and vividness of the flavours.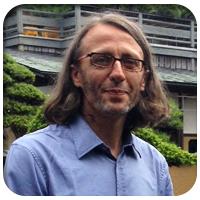 Guillaume
I worked for several years as journalist specialising in the Middle East and Asia and was editor of magazines specializing in health and Asia. I've also been a tour guide for French travel agencies.
I'm now based in the Oxford office and I do my best to help the European clients and travel agents.
Here are some experiences in Japan I recommend: biking in the isolated Amakusa islands, western Kyushu; hiking in the Shiretoko peninsula in Hokkaido (but be careful of the bears!) and walking in the peaceful atmosphere in Hagi, southern Honshu.
My favourite foods are the Japanese gyoza, the vegan meals in the temples of Koyasan sacred mountain, and the aboriginal rice served in some Taiwanese restaurants in Japan.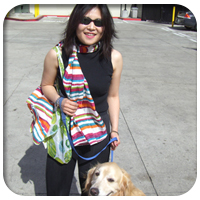 Naomi
I was born in Japan and started learning English when I was at junior school. Some of my relatives emigrated to the US before the war so I have many relatives there and have visited many times.
When I was in Japan I took the travel qualification required to establish a travel business. There is no equivalent in the UK but this knowledge has been extremely useful in understanding how the travel industry works in Japan. In 2002 I decided to come to England and I was interested to discover the differences between the UK and US. I really enjoyed it and decided to stay. I still visit Japan at least once a year.
My favourite place in Japan is Hokkaido, the most northern island. Hokkaido is less populated than the main island and the countryside is magnificent. The winter is a particularly good time to visit; the skiing is spectacular. Last time I was there, we went to the top of an active volcano and we could see steam coming out of the snow.
My favourite Japanese foods are yakitori (barbequed chicken on skewers), tempura (lightly fried battered king prawns etc.), sashimi (raw fish!) and especially Kobe beef sukiyaki (lightly cooked beef dipped in raw egg). But you have to eat them in Japan, because the Japanese restaurants here in the UK don't quite manage to get them right. I would also recommend Japanese beer, especially Sapporo black beer.
My favourite activity in Japan is going to an onsen (hot volcanic baths). I find there's nothing more relaxing than enjoying one with friends, before a proper Japanese traditional feast.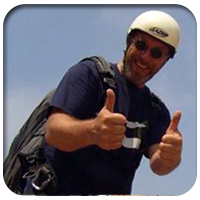 Robin
I returned to the UK in 2007 after spending 15 years living and teaching English in the city of Gifu in central Japan.
Having spent a third of my life living there, I'm now happy to be able to share my knowledge and love of this fascinating country with our clients.
There are so many amazing places to visit and experiences to have while in Japan. I love the happy coexistence of the very traditional and the very modern and both the cities and rural areas have so much to offer visitors.
Foodwise, I pretty much love it all and encourage you to try as much as possible and to be adventurous in Japan – make the most of your time there!
I look forward to talking to you and helping you plan the trip of a lifetime!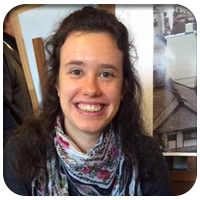 Hannah
I love languages and this in turn has led to a love of travel. After completing my degree in French and Italian I decided to keep going with language learning. I won a scholarship to study Japanese in Fukuoka, Kyushu for a year. Over the course of my time there I grew to love the country, its breath-taking landscape, often quirky and delicious food, and the kindness of the people.
Whilst in Fukuoka I taught English at a private, bilingual school, as well as at other schools and to private students. Additionally, I worked for the trilingual tourist publication Fukuoka Now Magazine, which gave me a unique perspective on Japan.
Of all the places I visited, I was always happy to return to Fukuoka: I enjoyed the plethora of hiking opportunities there and its proximity to many pristine beaches. It's tricky to choose just one favourite place in such a fascinating country but I particularly loved Beppu and its range of onsen options. From a hot bath on the roof of your hotel, to an onsen overlooking the beach, to being buried up to your neck in hot, black sand as you gaze over the sea, it's a really one-of-a-kind place. The 'Hells' of Beppu Jigoku (immense, natural hot springs) are also a must-visit: you can even cook yourself a steamed lunch using the natural steam!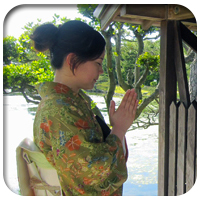 Nao
I am delighted that many people are fascinated with travelling to Japan. And of course, I am happy, as a member of staff, to be able to help you travel smoothly and safely.
I am from Wakayama prefecture which is known for Koyasan (or Mt. Koya). Although Wakayama is located next to Osaka, the second biggest city in Japan, the area feels more rural and is surrounded by abundant nature – mythical misty mountains, rivers with pure and fresh water, sparkling beaches and a colourful underwater landscape.
There are unusual hot springs that can be found jutting out into the ocean, carving out river beds, and welling up inside a large natural cave. Also, although it is not well-known, Wakayama is actually said to be the birthplace of SOY SAUCE.
I really hope more people come to my region and experience these features that Wakayama has to offer!
Bon voyage!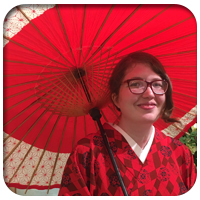 Rebecca
After studying French and Spanish at University, I decided it was time for a new challenge and I applied to the JET Programme. I was placed in Sapporo, on the northernmost island of Japan, Hokkaido. Whilst there I learned Japanese, studied traditional calligraphy and even became an avid supporter of the local baseball team!
I had no idea what to expect but during my two years there I fell in love completely with Hokkaido and its people. The island is so colourful, from the amazing blue of Lake Toya, to the vibrant purple of Furano's lavender fields, to the sparkling white of the drift-ice up in Mombetsu and Abashiri. It may be cold and snowy for five months of the year here, but the people are some of the warmest you'll meet.
My favourite Japanese food is a Sapporo speciality, Soup Curry. It's a huge bowl of a light curry often served with chicken and vegetables. You can choose all sorts of things to add to the curry itself, pumpkin gnocchi and gyoza being my personal favourites! Served piping hot with a side of rice, it's the perfect thing to combat the cold of a Hokkaido winter.
I encourage you to include Hokkaido in your trip to Japan. Whether you visit for the nature, the winter sports, or just for a change from the mainland, I'm sure Hokkaido will find its way into your heart, just as it did into mine.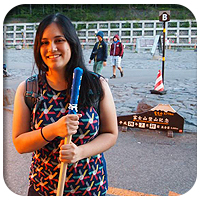 Karan
I was born in Tokyo and lived in rural Niigata until I was five years old. Although I was mostly raised in the U.K., I have maintained a close connection with Japan and visit at least once a year. I also studied Japanese Studies in University and was lucky enough to spend a year in Tokyo. Once I graduated I returned to my roots and taught English in rural Niigata. Growing up with two cultures and languages has given me a unique view of Japan and I'm always excited to introduce people to its delights.
Living as a student in Tokyo was an absolutely life changing experience. The bustle and buzz of the city becomes a part of you and anywhere else seems quiet now. My favourite place to visit in Tokyo is Shimokitazawa. Although only minutes away from busy Shibuya by train, everyone moves at a different pace there. There is a chill vibe and you can find so many special vintage and knick knack shops. After a day of shopping you can settle into a nice café or restaurant and watch the world go by.
Teaching in Niigata was a change of pace for me after Tokyo. I think it has a lot to offer to any visitor with delicious food, friendly people, beautiful alps, and the crystal-clear Japan Sea. One of my favourite places to visit in Niigata is Tokamachi City. It is home to one of the world's largest international art festivals. The Echigo Tsumari Art Triennale was started in 2000 and is held once every three years. Artists from around the world gather to work together to transform Tokamachi and the surrounding countryside into an art haven. My favourite exhibit is the "House of Light" by James Turrell. It's a meditation house complete with zen garden and neon lit onsen, where you are encouraged to meet with the other groups staying there. I would encourage people to make the trip out to Niigata as there is so much to explore and enjoy.
Tokyo Office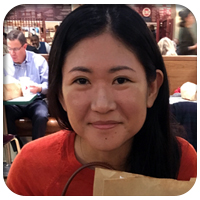 Yuko
I am Yuko from Fukuoka which is in the north of Kyushu Island. I worked in the UK office from 2003 until 2012. Before that, I had worked at a travel agency in Japan for 3 years, as a tour coordinator, tour conductor and doing counter sales as well.
The reason I came to the UK was to study English and Accounting. I realised when I started living abroad that Japan has a unique culture and I like it very much. I like travelling to experience different cultures and eating traditional food. I would like to recommend you all to visit Japan to experience Japanese culture and to eat excellent Japanese food, such as Sushi, Sukiyaki, Japanese hot pots and Ramen!!
There is a popular and well known ramen in Fukuoka called Tonkotsu ramen. If you ever have a chance to visit Fukuoka, you should try it!
I am delighted to work for Into Japan here in Tokyo.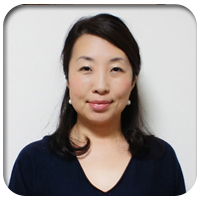 Megumi
I took my undergraduate degree in Law but moved towards education, spending several years as an English teacher and instructor in Japan before doing a Master's degree in education at London University. I was then a tour conductor for 4 years and I have continued this work while also acting as a consultant for Japanese students wishing to enter the UK education system. I now also assist our clients as a national licensed guide interpreter and as the Tokyo office VIP Director, assist our high level clients as required.
Nikko is my favourite place; water falls, marshlands, streams, and the authentic hot spring baths all inside the National Park. It also has the Toshogu Shrine with all its great history, and a particularly old and famous hotel where the Japanese Royal Family often stay.
Gyoza is my favourite Japanese food. It is like a small dumpling with juicy meat and vegetables inside.
For me the best experience in Japan is the hot spring baths. This is best enjoyed after a day cycling in the mountains and a traditional lunchbox.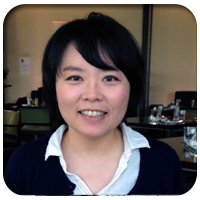 Tomomi
I was born in Osaka, the second largest city in Japan and famous for funny and friendly people and delicious local foods.
I love to travel. Whenever I visit foreign countries, I am always impressed with the beauty of the towns, buildings and the atmosphere as they are totally different from Japan.
But Japan also has a lot of beautiful and interesting places. Japan is a small country, but you can enjoy many kinds of experiences and delicious local foods in each place you visit.
We are looking forward to welcoming you to Japan!!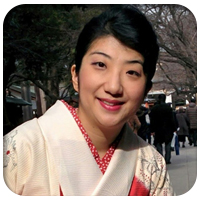 Akiko
I was born in Tokyo but I grew up in the countryside. When I was 18 years old I came back to live in Tokyo.
I like art very much and my hobby is painting. I studied art and Italian in Italy, then returned to Japan to take the travel qualifications required to start a career in the travel industry. I now feel lucky to be able to work in an international company. I respect the cultures and traditions of all countries and it is my pleasure to help our clients learn more about Japanese culture and traditions.
We are waiting for you in Japan and we hope you have a great experience in Japan!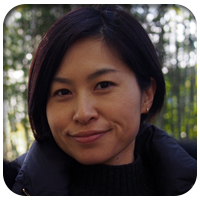 Yu
I spent about 4.5 years living in New York and now regularly go to Canada to visit my family-in-law. I like living and traveling abroad very much but my heart and soul will always be here in Japan. I appreciate how lucky I am to be able to live in this beautiful country.
I am originally from Okayama prefecture in the western part of Japan, near Hiroshima. Okayama is famous for Koraku-en garden (one of Japan's "top-three" gardens), Okayama castle, Kurashiki Bikan Historical Quarter, Onsen, Bizen Pottery and amazing "Setouchi" food, such as fresh fish and fruits. It is not the most popular destination for foreign tourists, but if you like a real authentic Japanese experience, Okayama could be at the top of your list!
My favourite Japanese food is sashimi fish, simply cut or grilled and eaten with soy sauce and wasabi. If you are new to Japanese food, I recommend you to try an izakaya restaurant (it's like a Japanese pub) since you can order all kinds of Japanese food all at once there; I bet you'll find a new favourite food each time you go!
I look forward to welcoming you to Japan!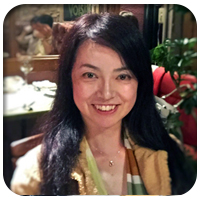 Yurie
I was born and raised in Gunma Prefecture, which is famous for Onsen (hot springs). Like most Japanese people, I love onsen!
One of my favourite places is Fukiware Falls in Gunma; it's known as the Niagara Falls of Japan. It's a very beautiful sight deep in a rock valley and is especially beautiful during the Autumn colours.
Japan has a lot of onsen, and the nature of the hot springs varies from region to region. I love traveling and visiting open air bath hot spring baths. This experience would definitely be an enjoyable part of your trip to Japan so I recommend it!
For food, I like Japanese traditional Kaiseki dinners, yakitori and different kinds of tempura and soba, the sort of food which makes for a healthy life.
I think that Japan has many interesting and beautiful places to visit and I look forward to welcoming you to my country!
Into Japan Specialist Tours
What our Clients say
A really fantastic, varied itinerary which was easy to follow. Great suggestions and good mixture of culture and nature. Climbing to the top of Mt Misen...
- Alexa, London
Read more
Contact us
Tel: 01865 841443
Fax: 01865 841445
Into Japan Specialist Tours
Wesley House, 7 High Street, Kidlington Oxford OX5 2DH